There is a large difference in the magnitude of the biological effects of nonionizing radiation (for example, light and microwaves) and ionizing radiation, emissions energetic enough to knock electrons out of molecules (for example, α and β particles, γ rays, X-rays, and high-energy ultraviolet radiation) (Figure 3.6).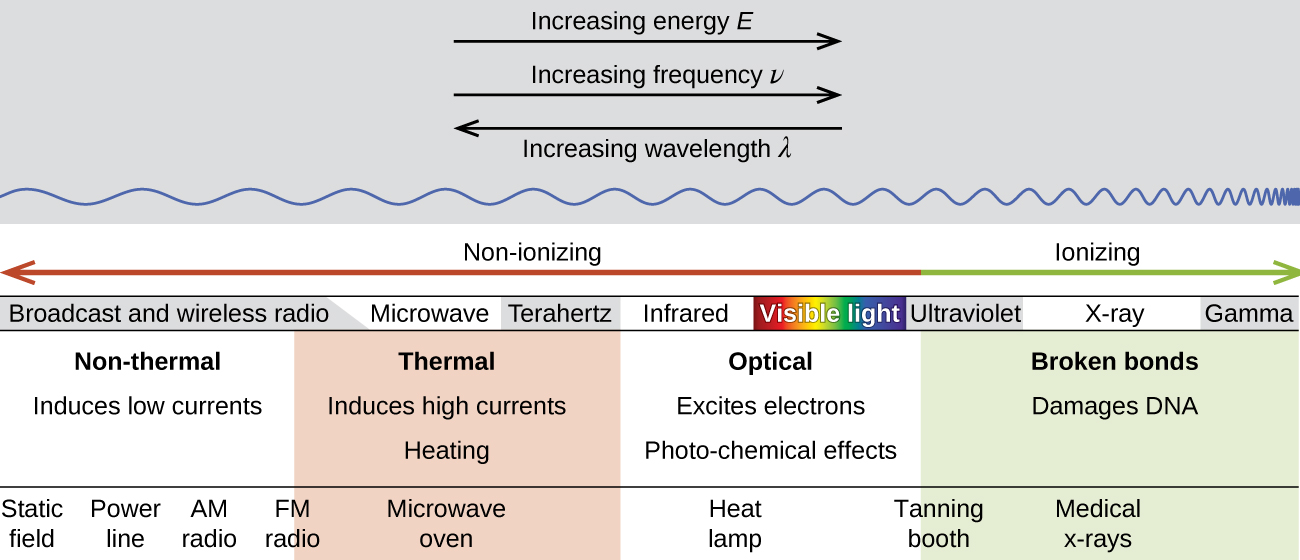 Energy absorbed from nonionizing radiation speeds up the movement of atoms and molecules, which is equivalent to heating the sample. Although biological systems are sensitive to heat (as we might know from touching a hot stove or spending a day at the beach in the sun), a large amount of nonionizing radiation is necessary before dangerous levels are reached. Ionizing radiation, however, may cause much more severe damage by breaking bonds or removing electrons in biological molecules, disrupting their structure and function (Figure 3.7).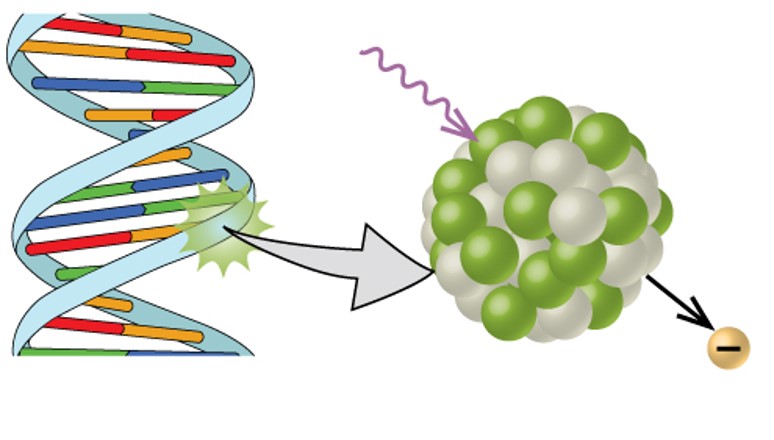 Radiation can harm either the whole body (somatic damage) or eggs and sperm (genetic damage). Its effects are more pronounced in cells that reproduce rapidly, such as the stomach lining, hair follicles, bone marrow, and embryos. This is why patients undergoing radiation therapy often feel nauseous or sick to their stomach, lose hair, have bone aches, and so on, and why particular care must be taken when undergoing radiation therapy during pregnancy.