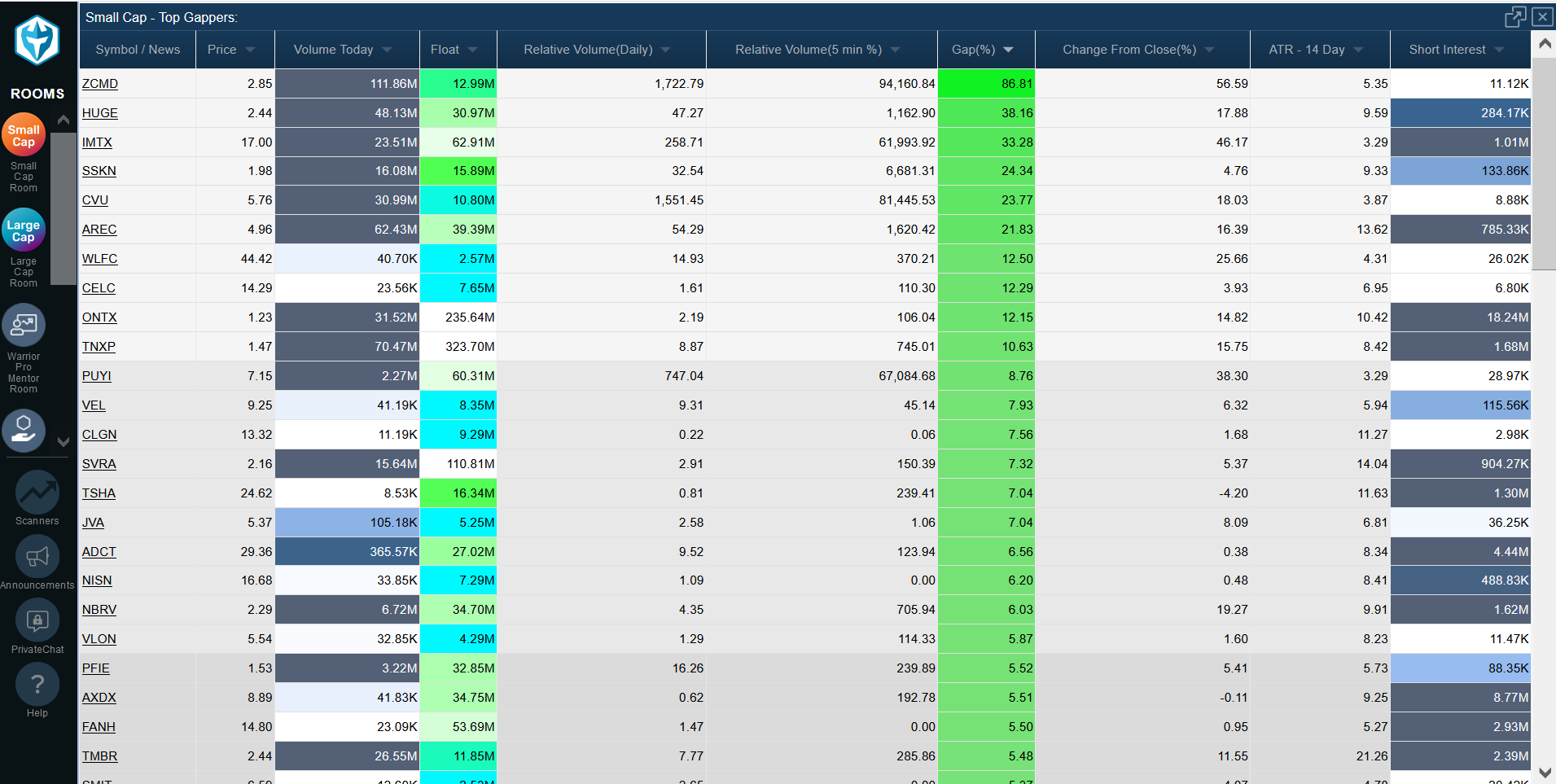 Review of Stock Trading Strategy "Gap and Go!" Setups
$TCCO Gap and Go, squeeze over pre-market highs. Entry at 4.75, ride the momentum.
$ATOS nice clean Gap and Go Setup
$CONN Gap and Go
$CSIQ really nice gap with pre-market flag at 23.60, bought this at 23.60 and rode the wave up to 25.00, what a nice move.
$MTSL beautiful Gapper with pre-market high of 1.94. Bought the breakout and sold on the spike up through 2.30 for an 11% move in less than 1minute. Picture perfect!
$NVGN nice gap pre-market with a low float stock, bought the pre-market flag at 2.70, then bought the first pull back at 3.00, skipped the 2nd pull back at 3.13 but that would have been a nice one too!
$BCLI – big gap up in anticipation of news on Monday. Pre-market high of 7.55, bought at soon as it broke and got filled at 7.60, sold on the spike to 8.48. Beautiful opening range breakout.
$NDRM got long at 8.48 as soon as the market opened. This surged up to 11.00 in the first 45min of the market being open. I continued trading this as the day went on, applying our Opening Range Breakout, Flat Top Breakout, Bull Flag Breakout, and Top Reversal Strategies.
$GILD was watching over pre-market highs of 96.16, market opened and it surged up to 97.31, perfect Gap and Go setup
$LIVE premarket high of 4.10, but flagging under 4.00. Long was 4.00 as soon as the bell rings, popped up to 4.15, sold 1/2, pulled back, when it came back up I doubled up and it surged to 4.25.