Ingredients:
Main Ingredients
1 cup whipping cream or heavy cream, cold
¼ cup honey or maple syrup or icing sugar or powdered sugar
1 tablespoon rose water or 1 teaspoon vanilla extract
1 dragon fruit
1/3 to ½ cup blueberries or strawberries or blackberries
1 banana
1 pear or apple
1/3 cup pomegranate arils
For Garnish
1 tablespoon chopped pistachios
1 orange zest – zest of 1 orange
1 to 2 tablespoons honey or maple syrup – optional
Instructions:
1. First rinse and prep the fruits that you will be adding to the dessert. Chop them into small cubes or chunks. If you are using smaller berries add them whole but if you are adding strawberries then chop them first.
Add 1 cup of cold whipping cream, ¼ cup of honey and 1 tablespoon of rose water to a bowl.
TIP: If you are not a fan of honey then you can use maple syrup, icing sugar or powdered sugar. Instead of rose water, you can add vanilla extract.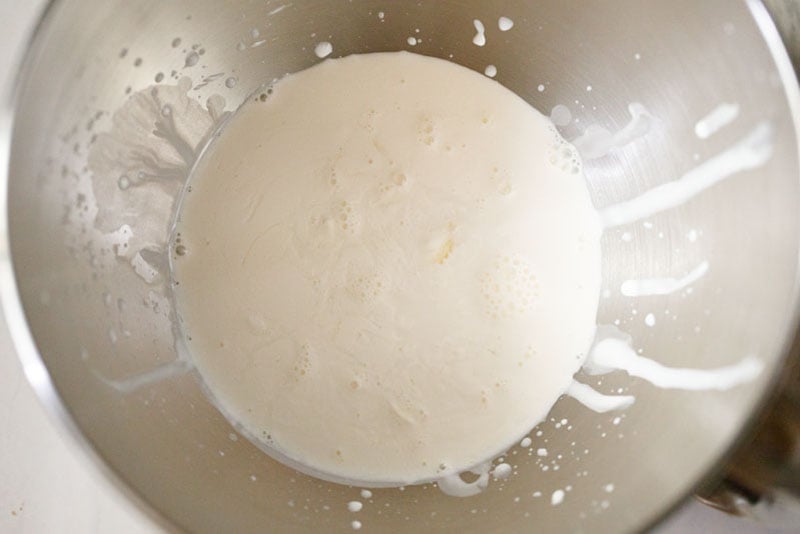 2. Whip until you see soft peaks.
TIP: It usually takes about a few minutes of whisking at a medium speed to get soft peaks.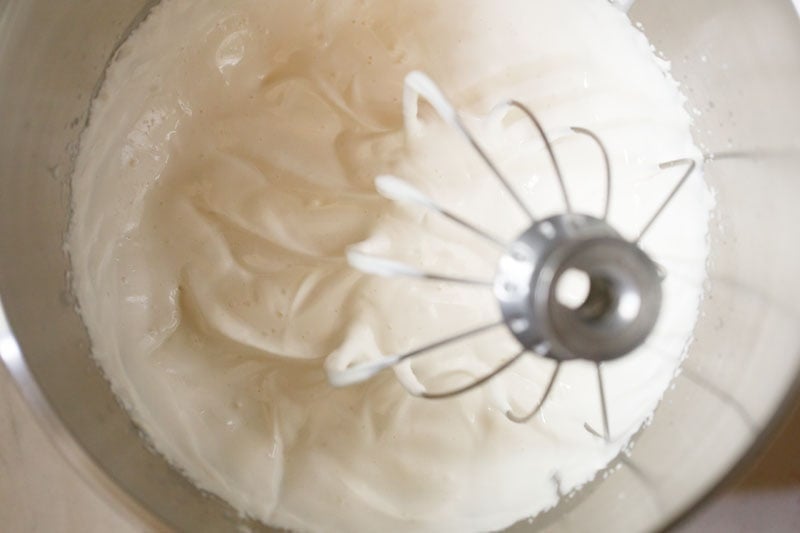 3. Add chopped fruits that you like. I have added the following fruits:
1 dragon fruit
1/3 to ½ cup of blueberries (can swap with strawberries or blackberries)
1 banana
1 pear (can replaces with apple)
1/3 cup of pomegranate arils.
If it is mango season then add mangoes as they add a delicious tropical flavor to the fruit cream dessert.
Which fruits to avoid?
1. Do not include watery fruits like melons as they will thin the cream if you want to store the dessert for a few hours in the refrigerator.
2. Avoid adding citrus fruits as they do not pair well with dairy and can give stomach discomforts.
3. Keep in mind not to add pineapple as the cream will taste bitter if you refrigerate the dessert.
4. Gently fold the mixture with the chopped fruits.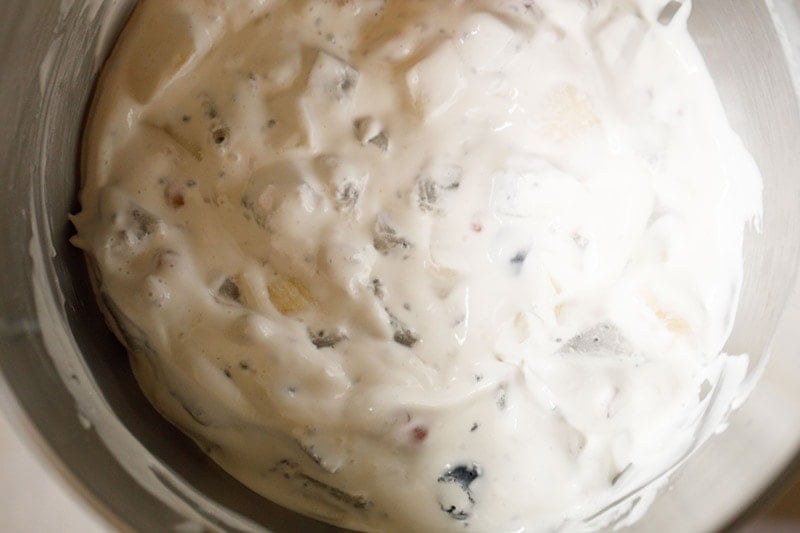 5. Serve fruit cream straight away or you can opt to chill it for a couple of hours before serving.
For more flavor garnish it with 1 tablespoon of chopped pistachios, some pomegranate arils and zest from 1 orange.
I recommend adding orange zest as it gives nice citrusy notes to the dessert. Feel free to add chopped or slivered nuts that you like instead of pistachios.
You can opt to drizzle some honey or maple syrup or caramel syrup on top if you like.