Ingredients:
6 slices whole wheat bread or multi grain bread or brown bread or white bread
2 to 3 tablespoons choco chips or chopped chocolate – can add as required
½ tablespoon chopped cashews
½ tablespoon chopped pistachios
½ tablespoon chopped raisins
3 pinches cinnamon powder – or as required, optional
butter as required
Instructions:
1. First chop some dry fruits. I have used cashews, pistachios and raisins. If you prefer, you can add nuts like almonds, walnuts, pecans, pinenuts etc. Instead of raisins you can dried apricot.
These nuts give a nice crunch in the gooey melted chocolate inside the sandwiches.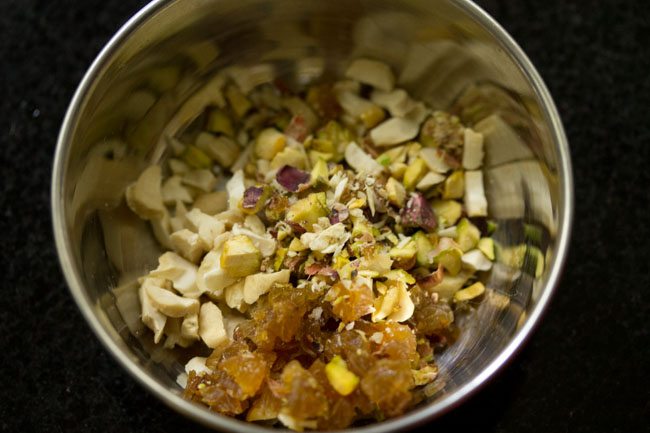 2. Take the bread slices. Slice the edges if you want. Spread some softened butter on each slice. You can use salted or unsalted butter.
Wheat bread, multigrain bread or Brown bread or White bread or Sandwich bread are all great options to make these sandwiches. But just ensure that your bread has a soft and light crumb. You can also use 1 to 2 day old bread that has been refrigerated.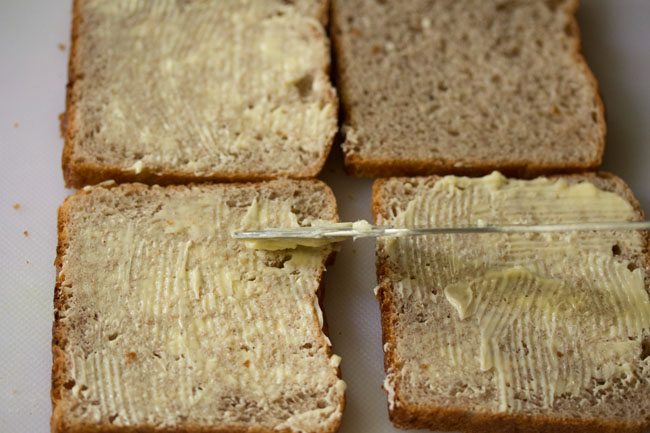 3. Now place the choco chips evenly on the bread slices. Keep in mind not to add too much as then the chocolate melts and oozes out of the bread while grilling and toasting.
Instead of choco chips, you can use any type of baking or cooking chocolate like sweet or semi-sweet chocolate or milk chocolate.
Depending upon the size of the bread add the required amount of chocolate chips. Here I have used smaller-sized bread.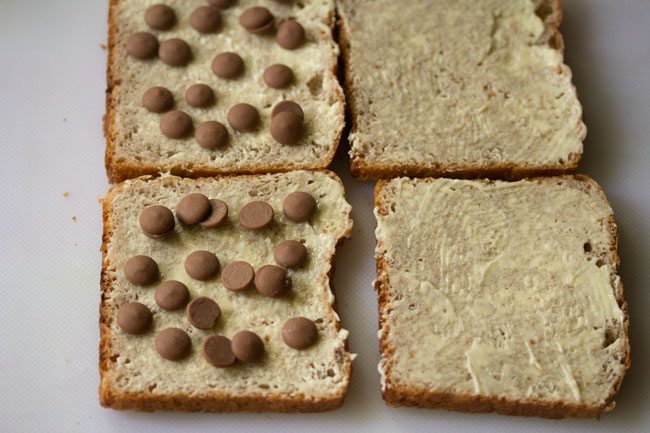 4. Sprinkle the chopped dry fruits on top. You can also add slices of fruits like apples, pears or bananas as a topping on the sandwiches.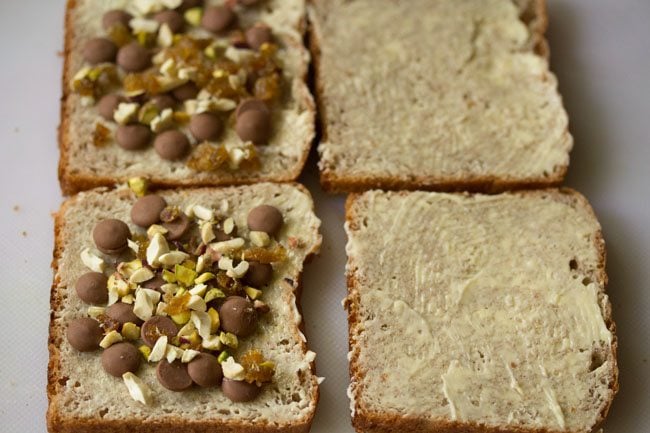 5. Sprinkle a light pinch of ground cinnamon powder. This step can be skipped. You can even use cardamom powder.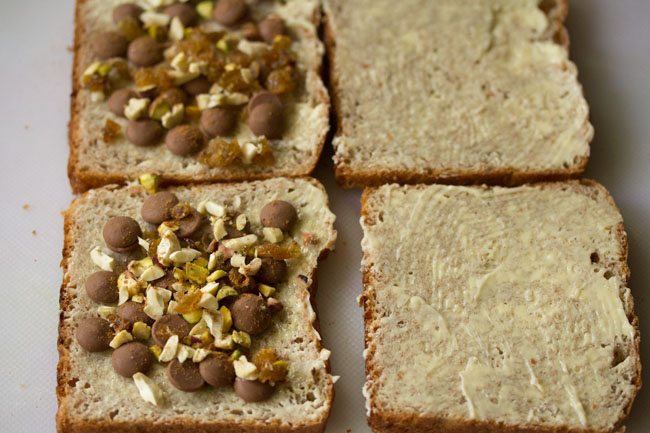 6. Now cover with the remaining buttered slices.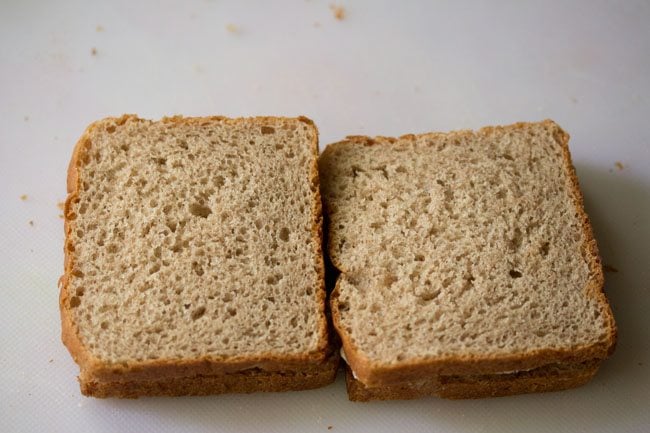 7. Place the sandwich in a preheated sandwich toaster or grill or a panini press.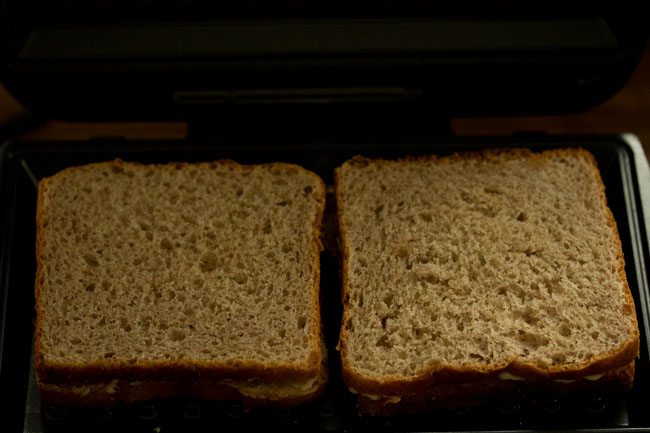 8. Grill or toast till the bread becomes crispy and browned. Serve chocolate sandwich hot or warm as it is or with a side of chocolate sauce to dip your sandwiches in it – for an overload of chocolate deliciousness.
You can sprinkle some confectioners sugar or powdered sugar from the top if you want.
Enjoy them hot or warm while the chocolate is still gooey and melted. On cooling, the chocolate will condense and solidify. The toasted bread texture will also soften and will become less crispy with time.