Ingredients:
1.5 cups tightly packed fresh grated coconut
1 teaspoon Ghee (clarified butter)
½ teaspoon cardamom powder or 4 to 5 green cardamoms crushed in a mortar-pestle
3/4 cup condensed milk or 220 grams sweetened condensed milk or about ½ tin of sweetened condensed milk
1/3 cup desiccated or fresh coconut for rolling
chopped dry fruits of your choice (optional)
Instructions:
Coconut Ladoo – Recipe 1
Roasting the coconut
1. Heat 1 teaspoon ghee in a frying pan or kadai. You can also use coconut oil.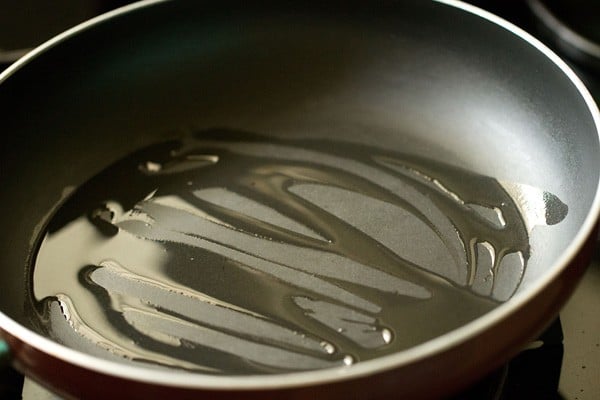 2. add 1.5 cups tightly packed grated coconut.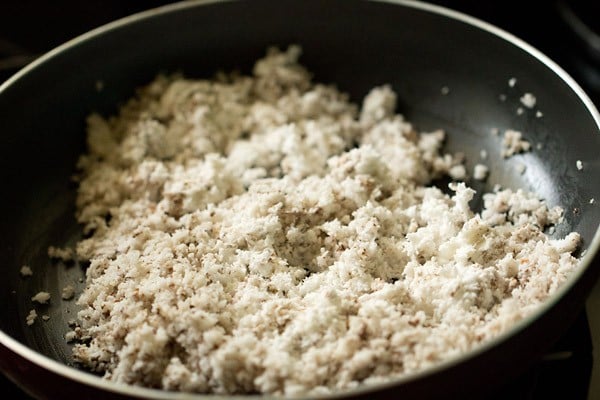 3. Stir and roast the coconut on a low flame for 3 to 4 minutes. The roasting is to just get rid of some moisture. Don't brown them. If using desiccated coconut, then no need to roast it in ghee. Just mix the desiccated coconut with condensed milk and heat the mixture. If using frozen coconut, then let it come at room temperature before you begin to roast it.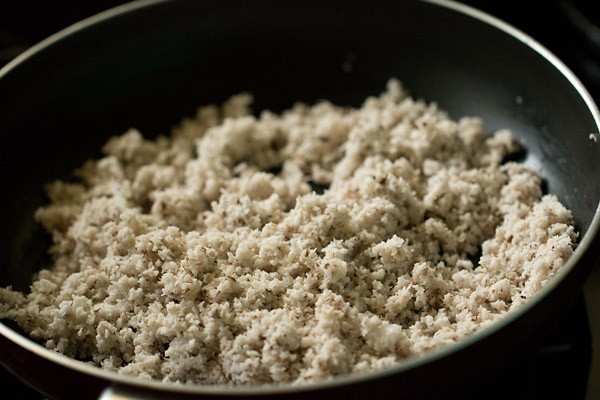 Making coconut ladoo
4. Now add ¾ cup sweetened condensed milk. Here I used amul mithai mate.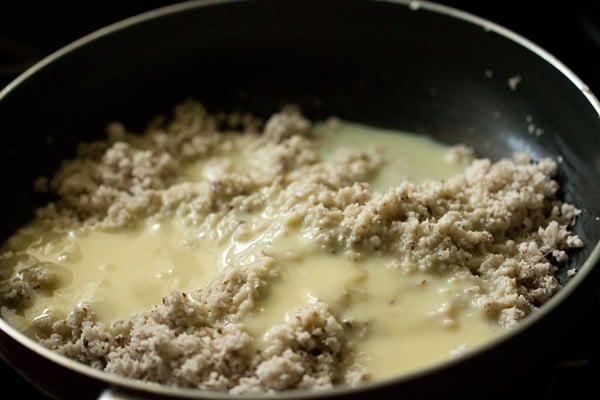 5. add ½ tsp cardamom powder.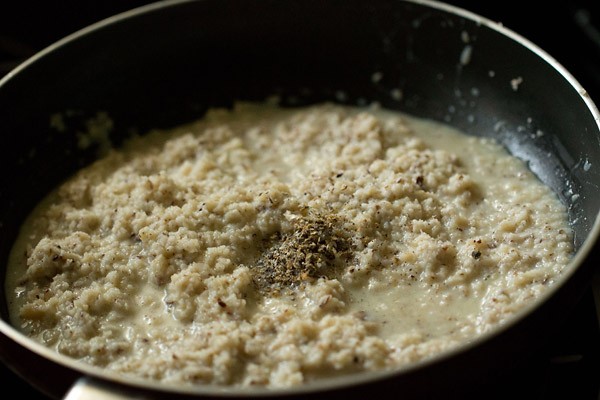 6. Stir very well and cook this mixture on a low flame.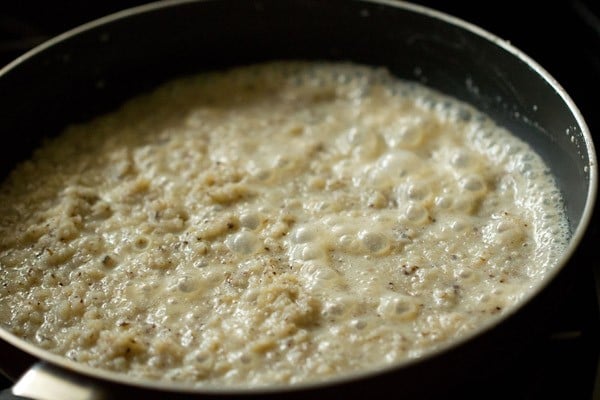 7. When you see that the mixture has begun to thicken, then keep stirring regularly.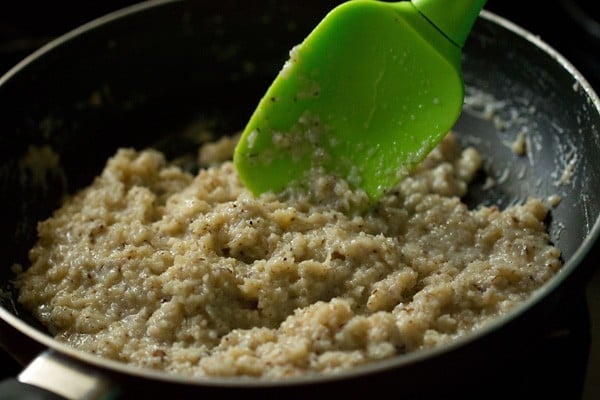 8. When the mixture begins to leave the sides of the pan and when you see some coconut fat at the sides, switch off the flame.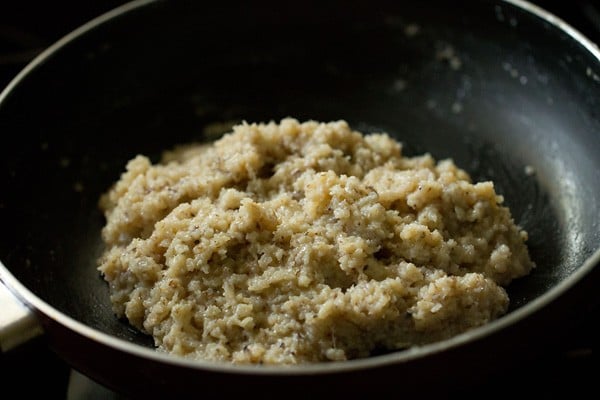 9. Pour the coconut ladoo mixture in another bowl or pan. Allow it to cool.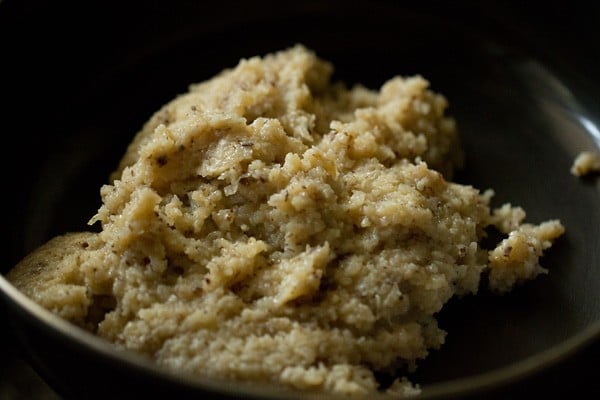 10. When the mixture has cooled completely, pinch small to medium balls from the mixture and form ladoos. Apply some ghee on your palms when shaping the coconut ladoo. in case the mixture is loose and you cannot make ladoo, then put it back on the pan and heat for a few more minutes.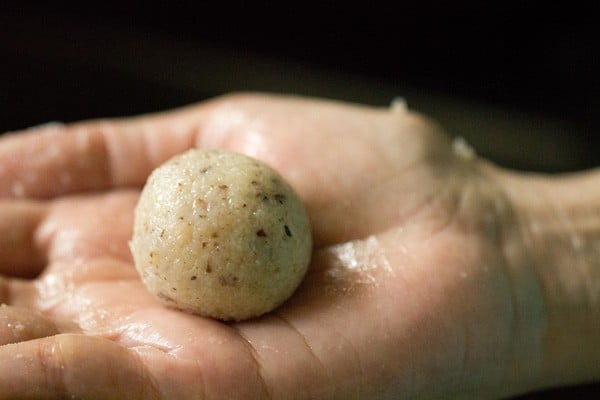 11. Roll the ladoo in desiccated coconut (nariyal ka burada) or in fresh coconut evenly.
12. You can also make all the coconut laddu at once and then roll in the desiccated coconut.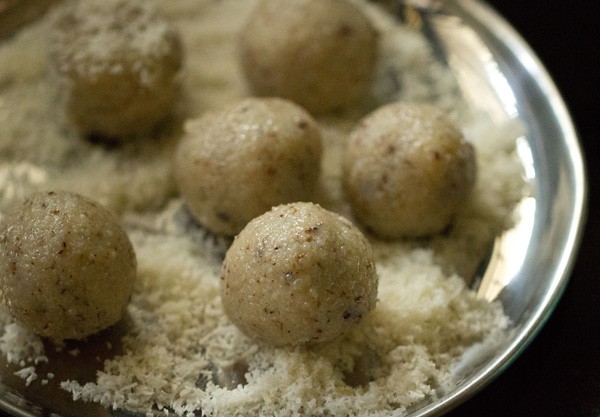 13. Place the coconut laddu in small muffin liners or just place them in a tray.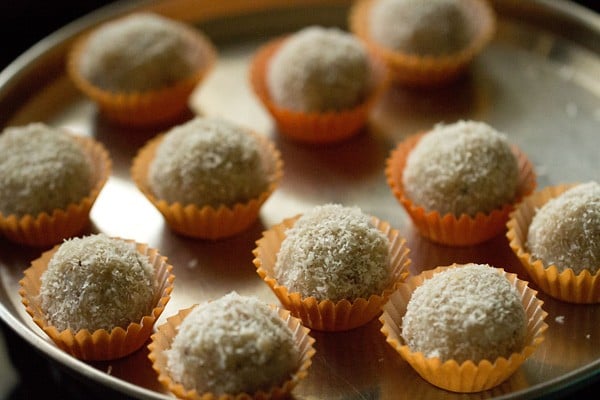 14. Serve coconut ladoo straight away or refrigerate and serve them later. These coconut ladoo stays good for 4 to 5 days in the fridge.