Enzymes are "specific." Each type of enzyme typically only reacts with one, or a couple, of substrates. Some enzymes are more specific than others and will only accept one particular substrate. Other enzymes can act on a range of molecules, as long as they contain the type of bond or chemical group that the enzyme targets.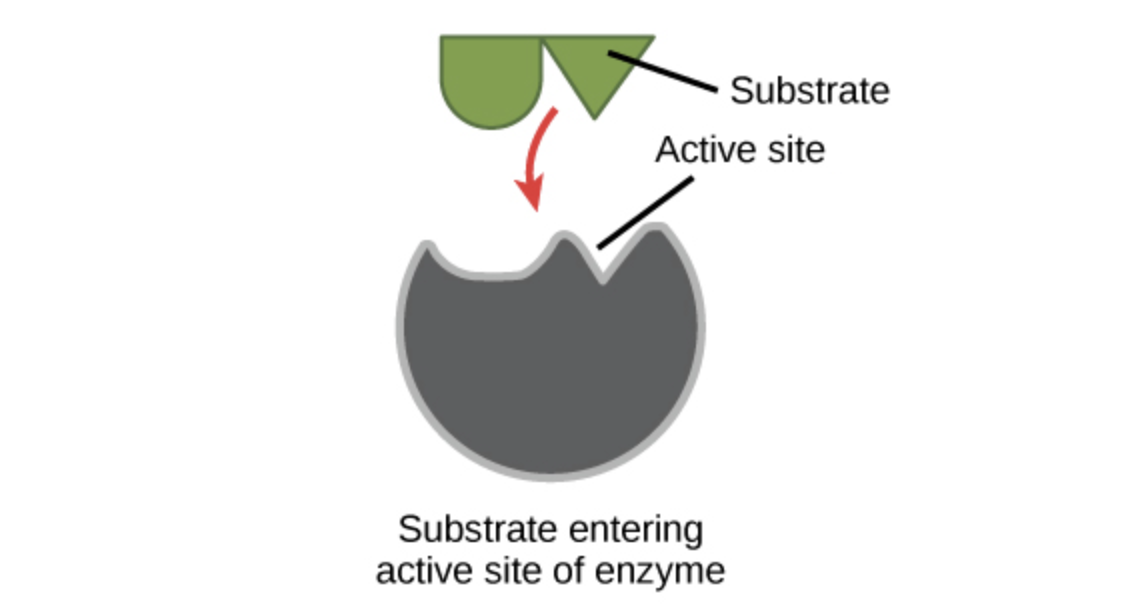 A substrate entering the active site of the enzyme.
Enzymes are reusable. Enzymes are not reactants and are not used up during the reaction. Once an enzyme binds to a substrate and catalyzes the reaction, the enzyme is released, unchanged, and can be used for another reaction. This means that for each reaction, there does not need to be a 1:1 ratio between enzyme and substrate molecules.