There are a few different items you will need for day trading including:
Online Broker
Scanning Software
Charting Software
Breaking News Software
Below we will dig into our favorite day trading software, why we use them and why we think they are crucial for traders to have!
Online Broker: Lightspeed Financial Broker

There are hundreds of brokers you can choose from and they all provide traders with a different experience.
Generally I group brokers into various categories depending on what services they provide or what financial instrument they specialize in. There are options, forex, stocks, long term investing, and scalping brokers.
For active day traders we need a few things, hot keys, direct access routing and fast executions.
For these reasons I use Lightspeed and consider them the best broker and one of the best tools for any trader.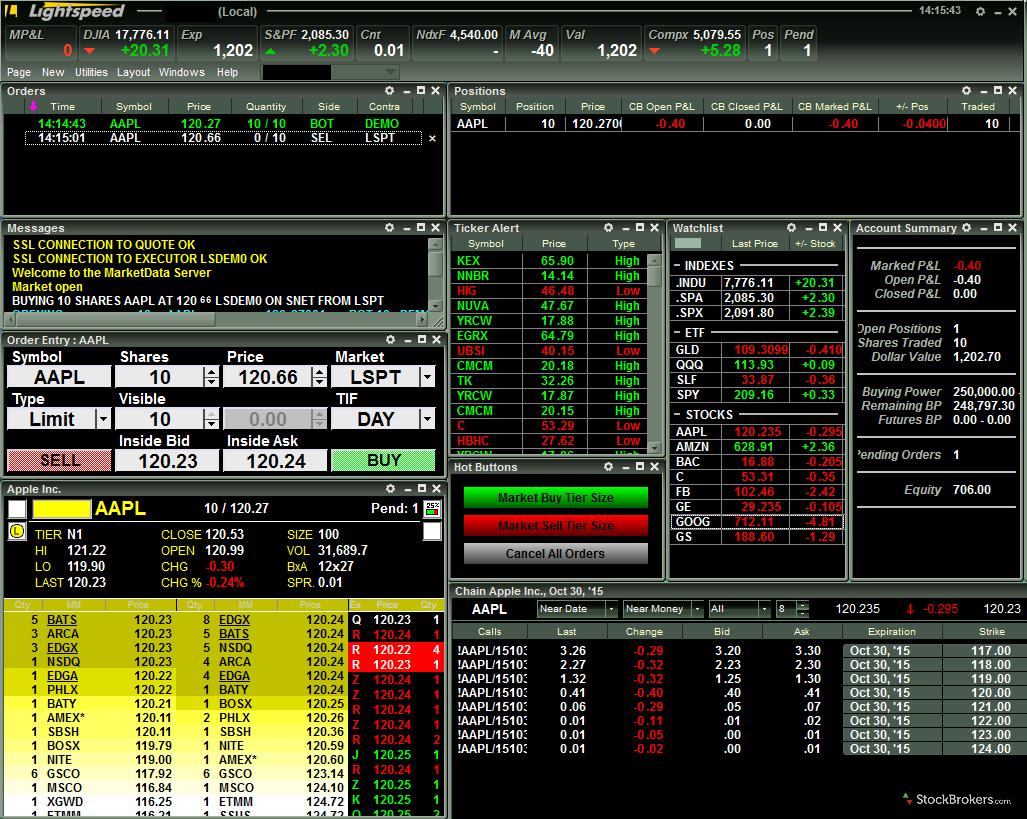 If you are trading with a $500 trading account, CMEG (Capital Market Elite Group) is the next best thing!  They allow unlimited day trading with a $500 min balance (NO PATTERN DAY TRADER RESTRICTIONS)