Let's briefly look at a couple of email marketing examples for a bit of inspiration.
Teaonic
Teaonic is an e-commerce brand specializing in organic, healthy teas.
Subject line: Getting Low On Wellness?

What does this email get right?
Great subject line: The subject line focuses on the target audience's main pain point, i.e., improving their health.
Leverages color psychology: The bright, warm colors trigger feelings of health and happiness.
Well-timed: The email is targeted at people who have purchased the product and is sent when the customer's supply is about to run out.
Bluehost
Well-known for its hosting services, Bluehost decided to try its hand at creating a website builder.
Subject line: Bluehost's new Website Builder makes building simple.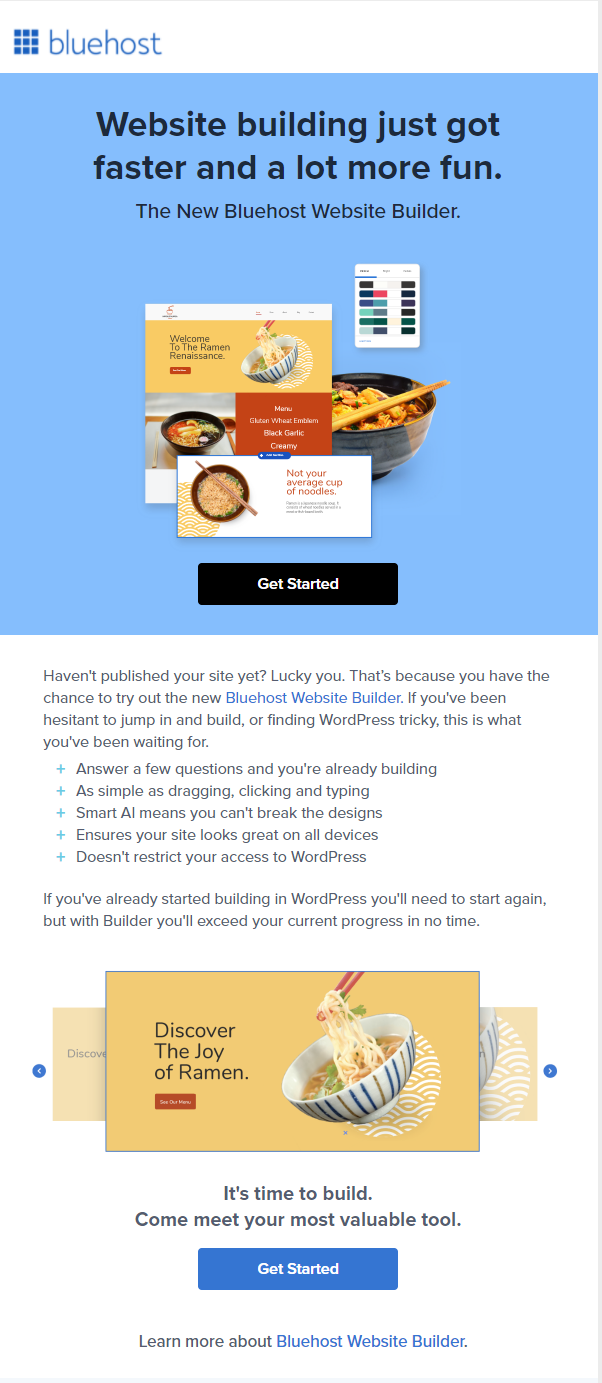 Sells the benefits, not features: Focusing on the benefits makes the copy more compelling.
Clean design: The simple design makes the email aesthetically pleasing and easy to read.
Excellent targeting: Bluehost knows their audience is mainly made up of small business owners without technical expertise. The email uses language targeted at this demographic.