Before digital marketing became popular, not many people were talking about the customer journey, mainly because it was difficult to understand and analyze. More often than not, a customer would go to a physical store after seeing an ad on TV or in the newspaper, make a decision, and pay for the product or service inside the store. However, in digital marketing, we can track every step that a customer makes, often from the moment when they are triggered to find a solution or product.
These days, it's common for a consumer to see an ad online, search and compare prices on different websites, then go to a store to try the product or shop on an online store. Mobile apps provide shoppers with special offers and coupons, customer support, and comparison tools, which enhance our understanding of the buying process. With digital marketing, a marketer can follow the entire buying journey of the customer.
To achieve success with your marketing program, you should try to map the buying journey using this 5-step process.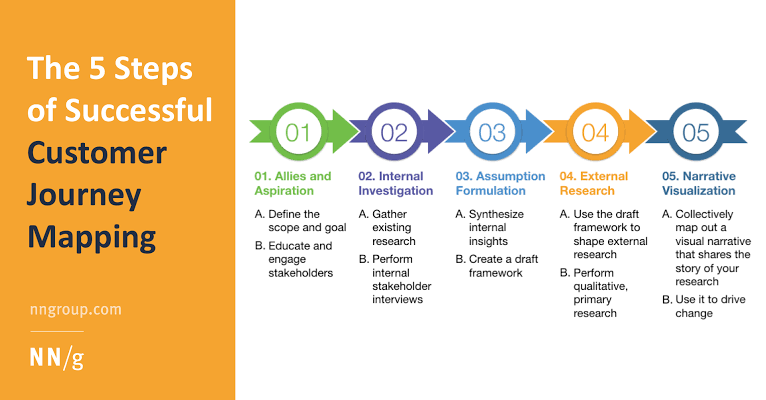 No matter which channel the consumer discovers your business: Google search, Facebook Ads, display advertisements, Instagram, etc., you can engage with them more easily now. This enables you to help the customer resolve all their questions and objections and influence their purchase decision.