Search engine optimization doesn't just happen on your website. Did you know you can use the same keyword research and on-site optimization strategies that you use for your website's search engine marketing campaign for your social media marketing?
Keyword Research for Social Media
Keyword usage is important in social media. Although you can't find the specifics on how many people search for particular keywords on social media, you can use different tools to get a good idea. For example, if you want to know what to include in your Twitter profile's bio, you can use Wefollow to see what keywords people tag themselves with.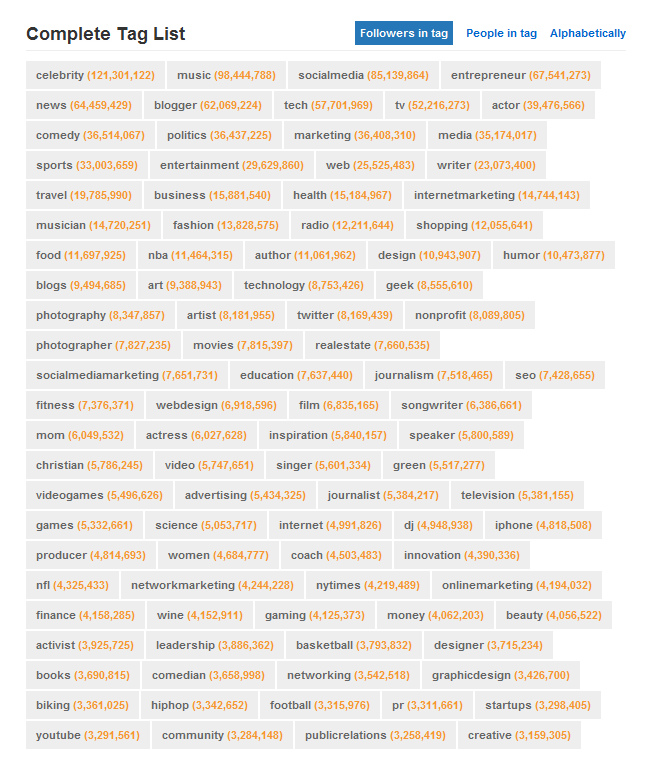 Using various methods like these will help you fine tune your status updates and bio information for search within social networks.
On-Site Optimization for Social Media
While On-Site normally just means on your own website, you can take the same principles for title tags, meta descriptions, image alt tags, and so forth to better optimize your social media profiles for search. For example, you can optimize Google+ for search…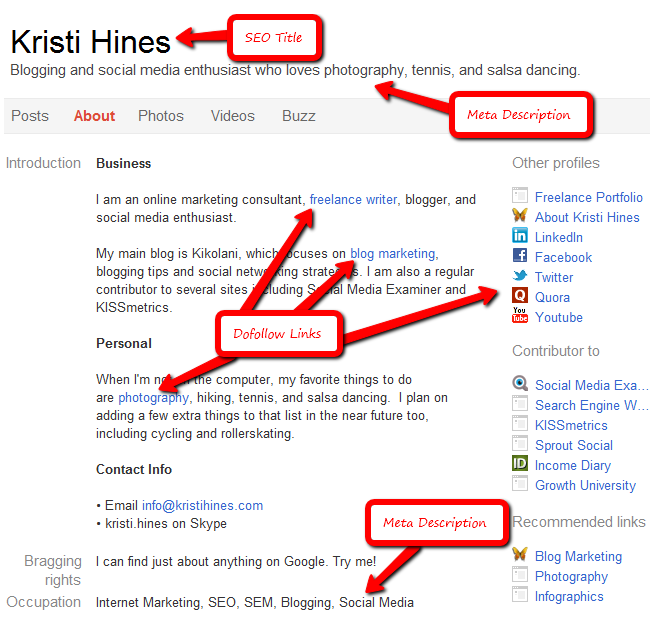 Facebook pages…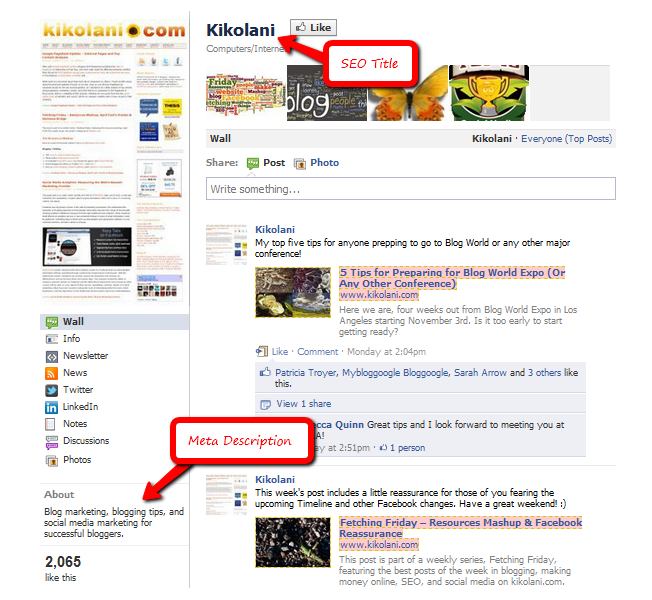 Twitter profiles…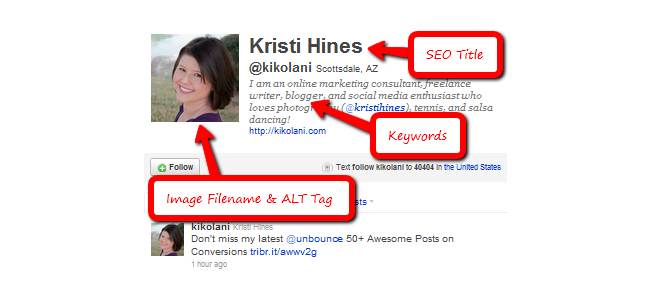 Almost all social media profiles have some customizable elements, whether it is your profile's name, description, or image that can be tweaked for better search optimization. Just use tools like Google Chrome's SEO Site Tools on your own social profiles when logged out of the network so you can see the public display version viewable by search engines.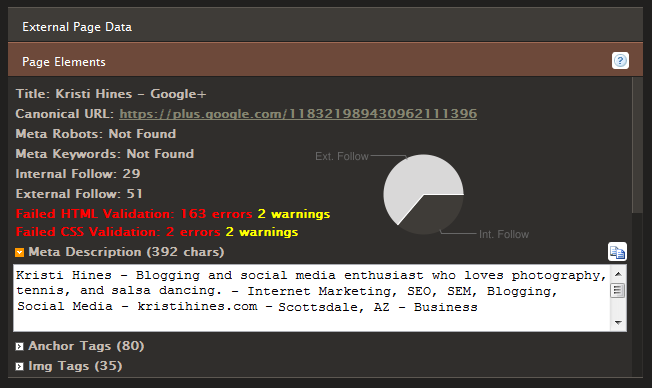 Pay attention to the Title, Meta Description, Meta Keywords, Img Tags, and H1 through H4 Tags to see which ones you can edit for better branding and keyword placement.