Whatever your email marketing goal is, it all hinges on email marketing copy.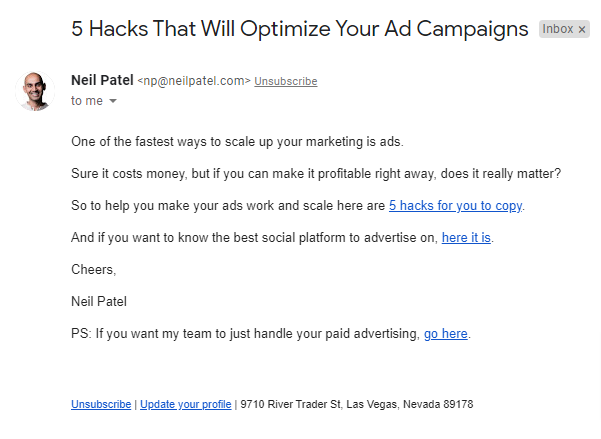 That's why you must write yours well. To do that:
Know Your Audience
The first step to crafting compelling email marketing copy is knowing your audience. This will help you better segment your list and create hyper-targeted email copy.
Craft a Hard-to-Ignore Subject Line
The subject line is one of the most important elements of email copy as it helps readers decide whether to open your email. To craft a hard-to-ignore subject line:
use keywords
make it benefit-driven
use active voice
personalize as much as possible
Get the Preview Text Right
Email preview text appears immediately below or beside the subject line. Limited to a maximum of 140 characters (email client dependent), it acts as an elevator pitch to convince people to open your email. An optimized preview text is an extension of your subject line and reinforces your value proposition.
Make It Easy to Read
People are busy. That's why you should write your email copy so it's easy to read and understand. Do this by:
using short sentences and paragraphs
avoiding jargon and complicated words
using bullet points
If your readers find your emails easy to read, they'll likely engage with them more.
Leverage Storytelling
Stories are a powerful way to grab attention and get your message across. That's why you should leverage storytelling in your email copy.
Use Psychology to Your Advantage
Human beings are wired to react in specific ways. Use psychological triggers to direct your readers towards fulfilling your campaign objectives. Examples of such triggers include:
fear of missing out (FOMO)
color psychology
social proof
Used well, these triggers can help you craft email effective copy.