In bacteria, related genes are often found in a cluster on the chromosome, where they are transcribed from one promoter (RNA polymerase binding site) as a single unit. Such a cluster of genes under control of a single promoter is known as an operon. Operons are common in bacteria, but they are rare in eukaryotes such as humans.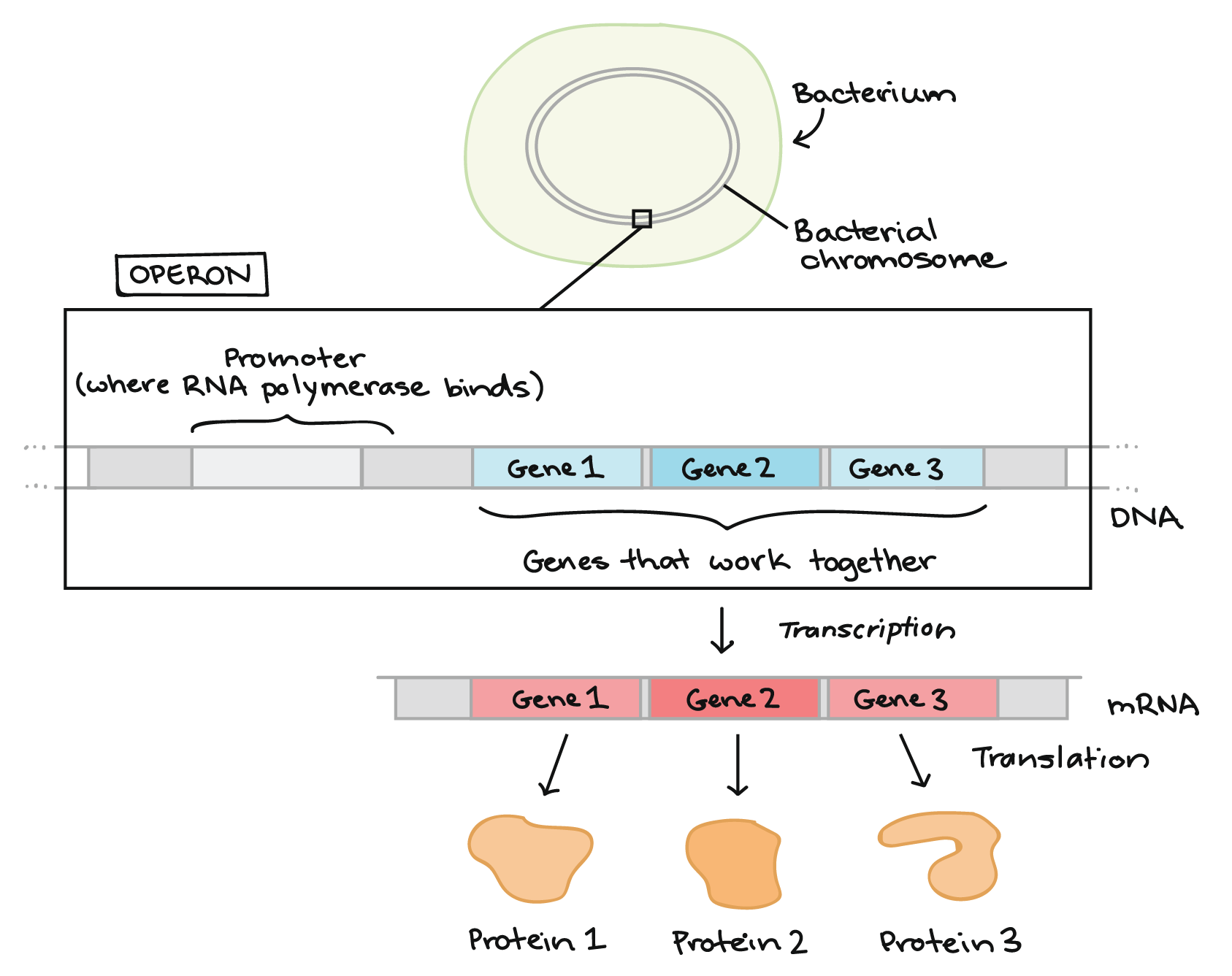 Diagram illustrating what an operon is. At the top of the diagram, we see a bacterial cell with a circular bacterial chromosome inside it. We zoom in on a small segment of the chromosome and see that it is an operon. The DNA of the operon contains three genes, Gene 1, Gene 2, and Gene 3, which are found in a row in the DNA. They are under control of a single promoter (site where RNA polymerase binds) and they are transcribed together to make a single mRNA that has contains sequences coding for all three genes. When the mRNA is translated, the three different coding sequences of the mRNA are read separately, making three different proteins (Protein 1, Protein 2, and Protein 3).
Note: The operon does not consist of just the three genes. Instead, it also includes the promoter and other regulatory sequences that regulate expression of the genes.In general, an operon will contain genes that function in the same process. For instance, a well-studied operon called the lac operon contains genes that encode proteins involved in uptake and metabolism of a particular sugar, lactose. Operons allow the cell to efficiently express sets of genes whose products are needed at the same time.