As you know, it costs more to attract and convert new customers than it does to retain existing customers. Customer loyalty can be difficult to establish, but it's well worth your efforts.
It's great to finalize a sale with your customers, but it's even better to retain those customers after the sale. A customer retained can make another purchase or recommend your brand to others, which helps increase sales. In the U.S., 40% of online shopping revenue comes from repeat customers, who make up 8% of site visitors. To retain customers, you need to keep in contact with them and digital marketing makes that easier than ever. Some proven tactics include:
Personalized email offers: As you learn about your customers, you can send them personalized offers like seasonal discount codes for related products or exclusive access to new product releases. This not only makes the customer feel valued, but it'll also drive repeat sales.
Social media engagement: Encourage customers to follow you on social media channels. When they do, you'll have daily access to them as they scroll through their social media feeds. Keep them engaged with helpful, relevant content or with content that inspires and delights them. Whenever they need your service or product again, they'll be more apt to buy from your business.
Sephora's Beauty Insider & VIB Programs is a good example of a company that's committed to connecting with its customers by using a points-based loyalty program, which utilizes both offline and digital channels.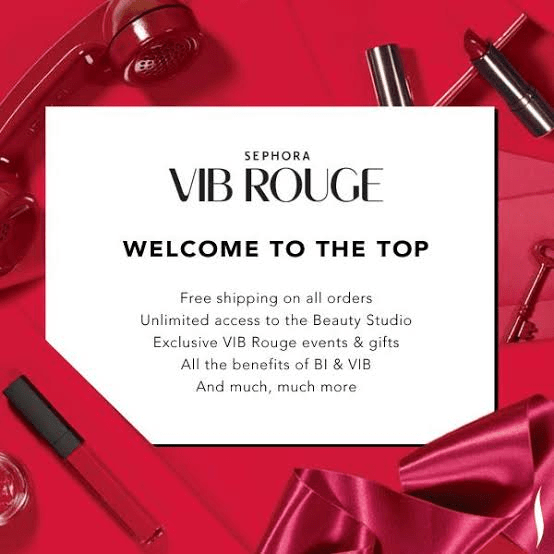 Customers can use their Beauty Insider card at every purchase—in store or online, and the card tracks the amount of money spent. The more a customer spends, the more Beauty Insider points they can redeem. Members can access their account online to keep track of their points and purchase more products using their reward points. Members also receive personalized emails alerting them of new products, exclusive sales, and membership gifts.