There are four big categories of digital marketing: enhanced offline marketing, radio marketing, television marketing, and phone marketing.
Enhanced offline marketing is a form of marketing that is entirely offline but enhanced with electronic devices.
For example, if your restaurant uses iPads for your customers to create their orders on, then the offline experience of say, eating Thai food, is enhanced with this electronic device.
People have been using digital media to enhance their marketing for decades (you've only forgotten in what ways, as you'll see).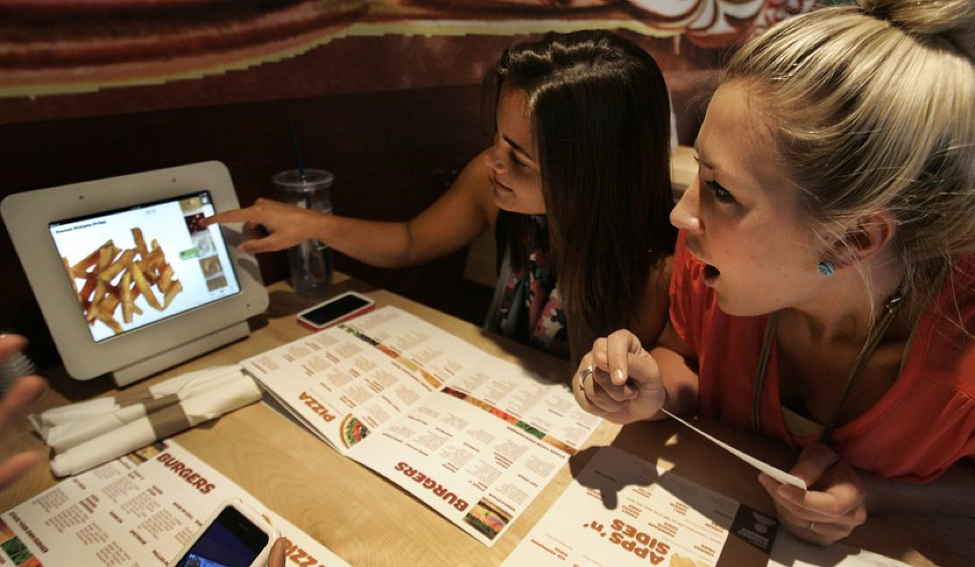 Next, there's radio marketing. The next time you hear an annoying, over-enthusiastic car dealer shout every word of his or her commercial, thank Mr. Marconi.
Of course, we can't forget television marketing. TV ads have been around for more than half a century (and since 1953 also in color, nationwide; yes, there was a time before color TV).
Finally, the biggest and fastest-growing area of offline marketing, with admittedly also a lot of flops, busts, and failures: phone marketing.
Let's look at the four areas in more detail.