Ingredients
1/3 cup broken rice or any regular rice
1/3 cup moong dal (mung lentils)
1 tablespoon Ghee(oil)
½ teaspoon cumin seeds
1 small to medium tej patta (indian bay leaf or simple bay leaf)
½ inch cinnamon
2 cloves
2 green cardamoms
1 medium onion chopped or ⅓ cup chopped onion
1 teaspoon Ginger-Garlic Paste or 3 to 4 medium garlic and ½ inch ginger – crushed to a paste in mortar-pestle
1 small to medium tomato or ¼ to 1/3 cup chopped tomatoes
1 or 2 green chilies – chopped
1 to 1.25 cups mixed chopped veggies
¼ teaspoon turmeric powder
¼ teaspoon red chili powder
1 pinch asafoetida (hing)
2 cups water
a few chopped coriander leaves for garnish optional
salt as required
Directions
1. Take 1/3 cup broken rice or any regular rice and 1/3 cup moong dal (husked split mung lentils) in a bowl. Rinse with water a couple of times. Drain and keep aside. Also chop the veggies and keep aside.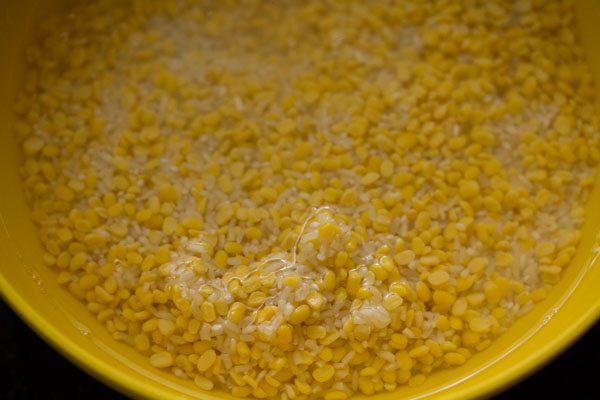 2. Heat 1 tbsp ghee or oil in a pressure cooker. Add the following garam masala or whole spices – ½ teaspoon cumin seeds, 1 small to medium tej patta (Indian bay leaf), ½ inch cinnamon, 2 cloves and 2 green cardamoms. Saute till the spices crackle and become fragrant.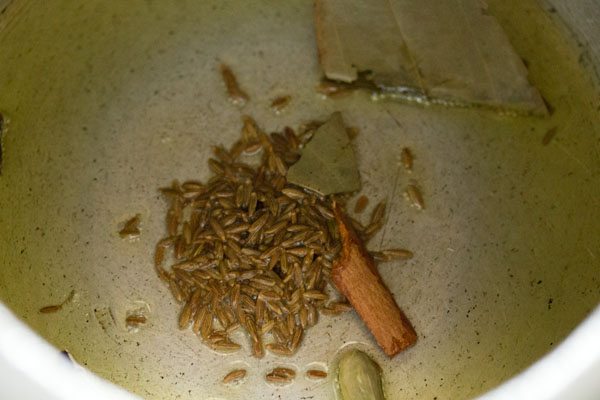 3. add 1/4 cup chopped onion.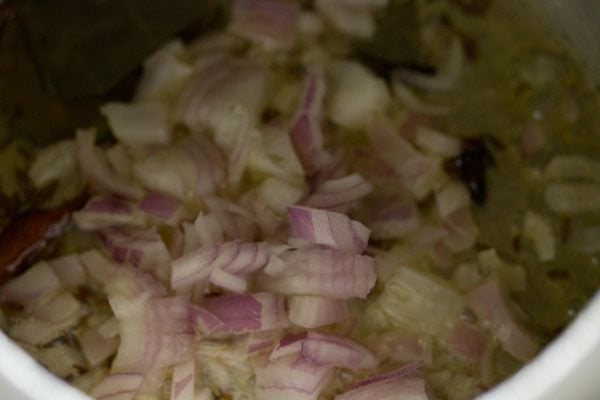 4. Saute till the onions turn translucent.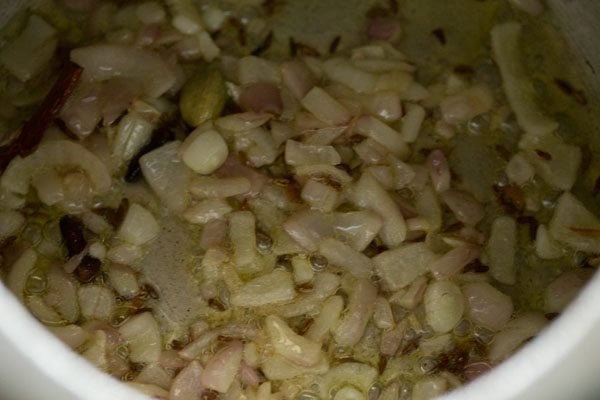 5. Add 1 tsp ginger garlic paste.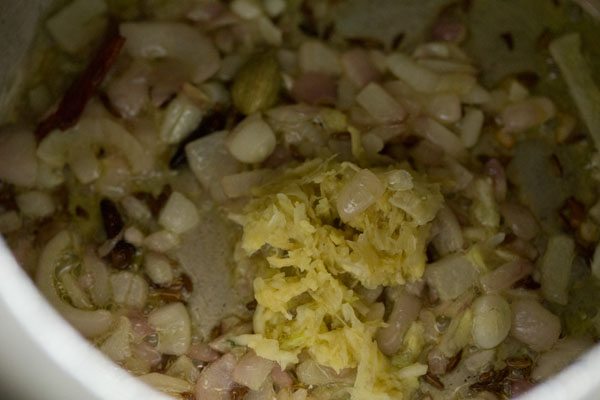 6. Stir and saute till the raw aroma of ginger-garlic goes away.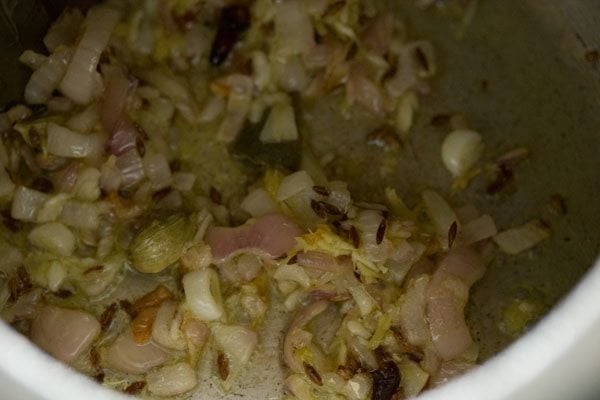 7. Add ¼ to 1/3 cup chopped tomatoes and 1 to 2 green chilies (chopped).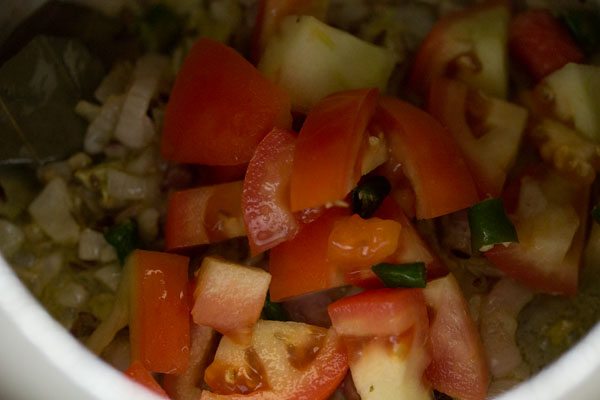 8. Saute for a minute or two.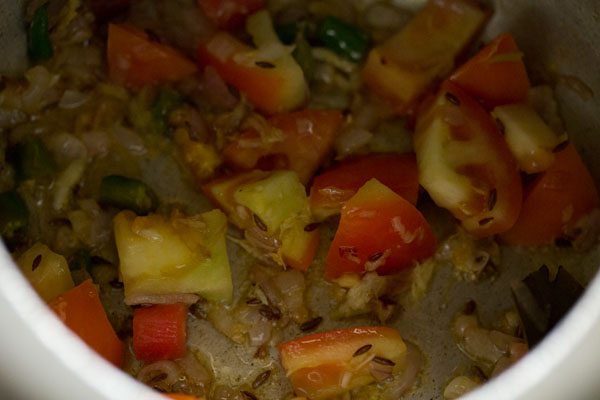 9. Then add 1 to 1.25 cups mixed chopped veggies along with ¼ tsp turmeric powder, ¼ tsp red chili powder and a pinch of asafoetida (hing). For a more spicy khichdi, add ½ tsp red chili powder. Saute for a minute.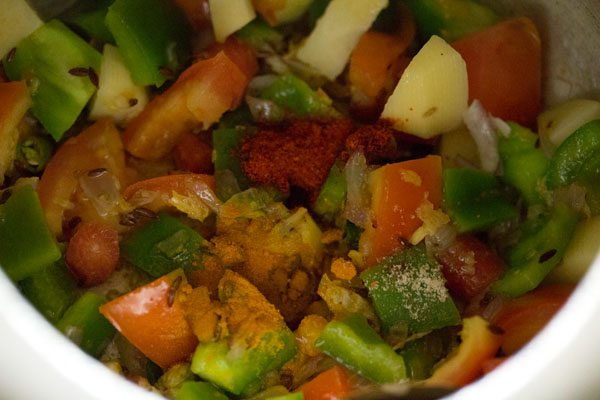 10. Add the rice and moong dal.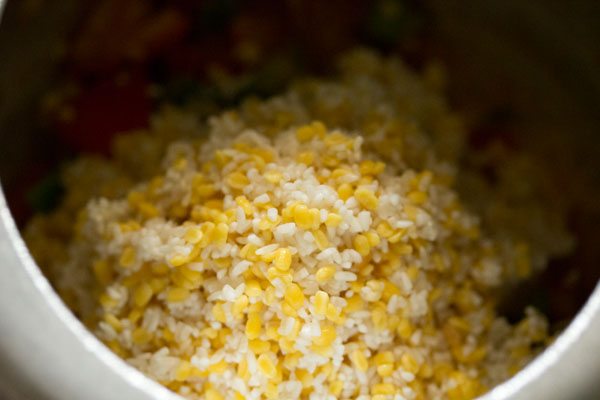 11. Mix the rice and moong dal with the rest of the ingredients.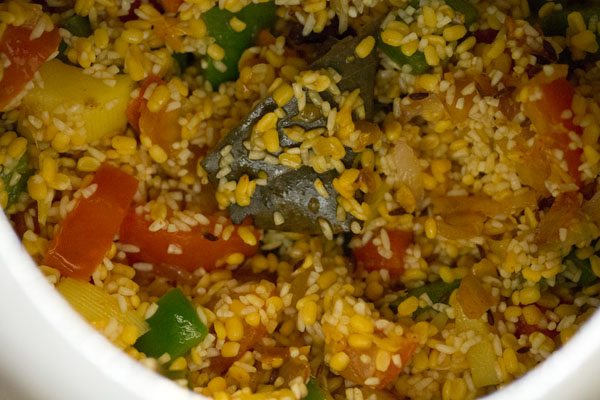 Cooking masala vegetable khichdi
12. Add 2 cups of water. This much amount of water gives a vegetable khichdi which has a consistency not like a porridge, but not even dry like a Pulao(brown rice). for a more liquid consistency in the khichdi, you can increase the amount of water to 2.5 to 3 cups.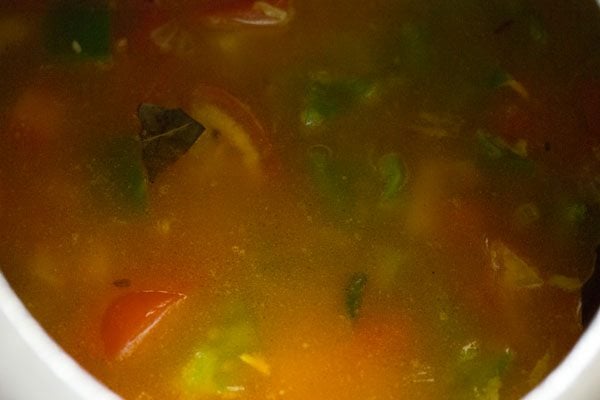 13. Season with salt as per your taste.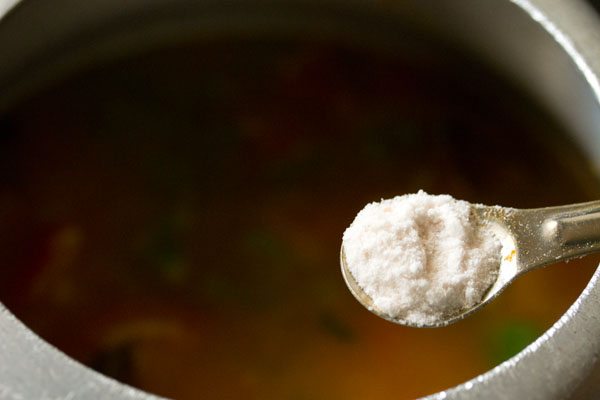 14. Pressure cook for 14 to 15 minutes or for 7 to 8 whistles. When the pressure falls down on its own, remove the lid.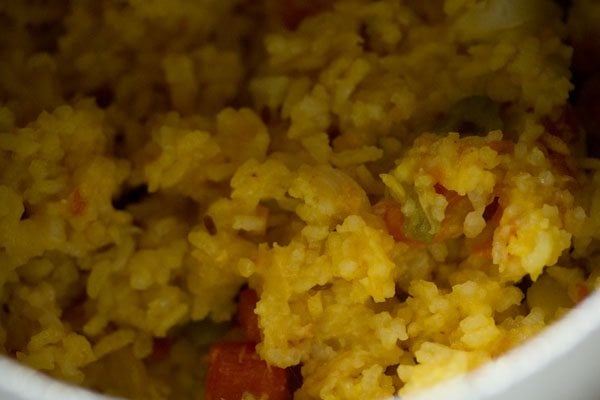 15. Serve vegetable khichdi hot drizzled with a teaspoon of ghee, if you prefer. Accompany a side veggie salad, raita, pickle or plain curd by the side. You can also garnish it with a few coriander leaves.