The 2 main pillars of digital marketing are online marketing and offline marketing. That said, since I'll talk about online marketing in a separate guide, I'll only mention the different areas of online marketing here for the sake of completeness.
The 7 big categories of online marketing are:
Search engine optimization (SEO)
Search engine marketing (SEM)
Content marketing
Social Media Marketing (SMM)
Pay-per-click advertising (PPC)
Affiliate marketing
Email marketing
Unbounce created a great infographic that sums up all kinds of online marketing in one neat chart.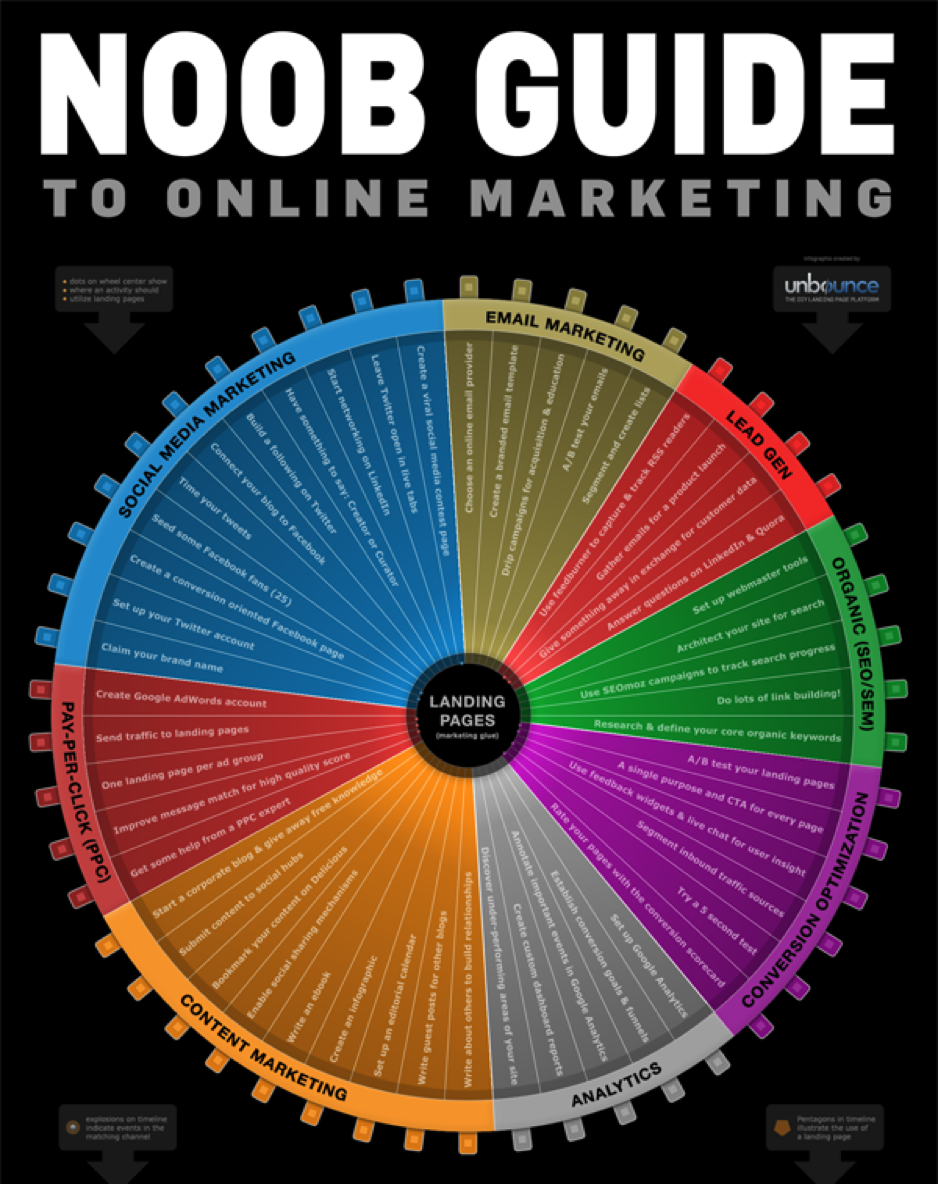 The beginner's guide to online marketing, on Quick Sprout, is a great place to get started.