Ingredients:
For Spinach Puree
3 cups roughly chopped spinach (palak) or 1 cup spinach puree
1 to 3 green chilies – chopped
1 inch ginger – chopped
3 to 4 garlic cloves – chopped
Other Ingredients For Spinach Rice
1 cup basmati rice or any fragrant or regular rice variety
2 tablespoon oil – any neutral flavor oil
1 tej patta or Indian bay leaf
3 to 4 cloves
1 inch cinnamon
2 green cardamoms
1 mace strand – thin single mace strand and not the whole mace
1 small star anise – optional
1 teaspoon cumin seeds
50 grams onion or 1 medium onion thinly sliced or ⅓ cup sliced onions
2 to 3 drops of lemon juice – optional
1 to 1.25 cups water
salt as required
Directions:
1. Rinse 1 cup of basmati rice till the water runs clear of starch. Then soak the rice grains in enough water for 20 to 30 minutes. Later drain the water and keep the soaked rice aside.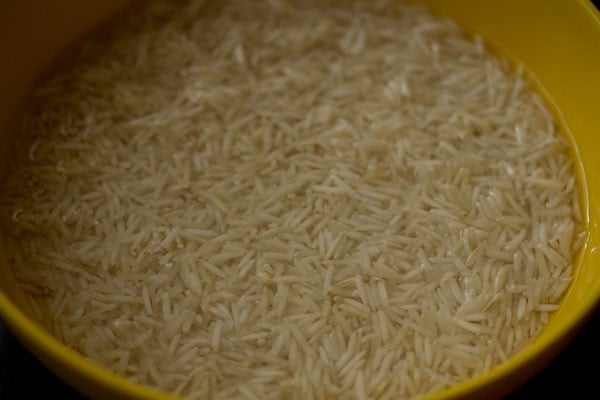 Making Spinach Puree
2. While the rice is soaking, rinse the spinach leaves very well in water a few times. Then drain all the water and roughly chop them. You will need 3 cups of roughly chopped spinach.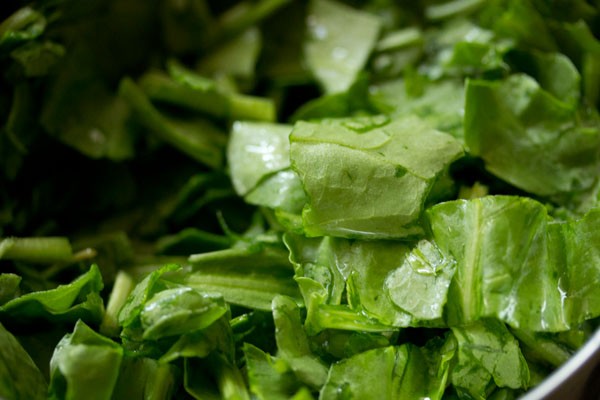 3. Now add the spinach leaves into a blender or grinder jar. Add 1 to 3 green chilies, 1 inch ginger and 3 to 4 garlic cloves (all roughly chopped). Add green chilies as per your requirements.
Note that 1 green chili makes this spinach rice bland while 2 to 3 makes it moderately spicy.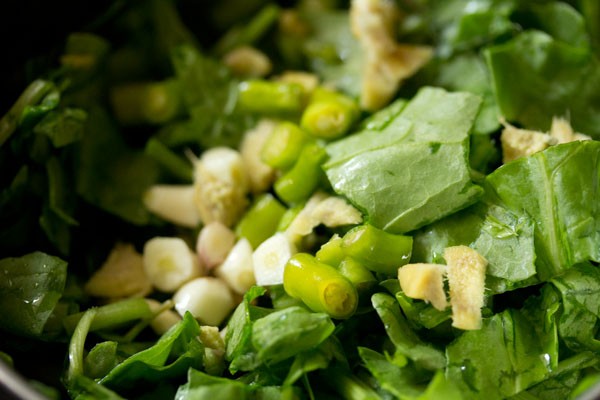 4. Blend to a smooth puree. Cover and set aside.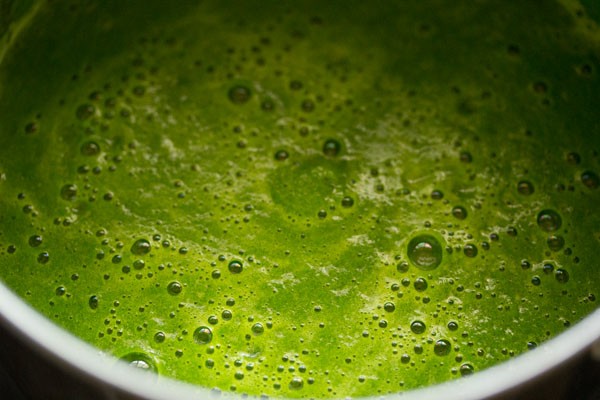 Making Palak Rice
5. In a pressure cooker, heat 2 tablespoons of any neutral-flavored oil. Lower the heat and add the following spices and saute them till they splutter. Make sure not to burn the spices.
1 tej patta or Indian bay leaf
3 to 4 cloves
1 inch cinnamon
2 green cardamoms
1 single mace strand
1 small star anise – optional
1 teaspoon of cumin seeds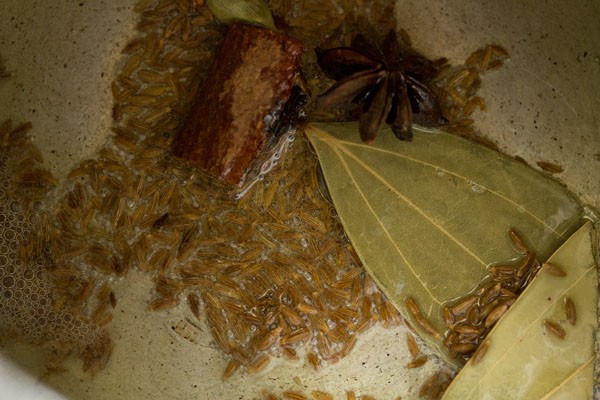 6. Add 1/3 cup of thinly sliced onions.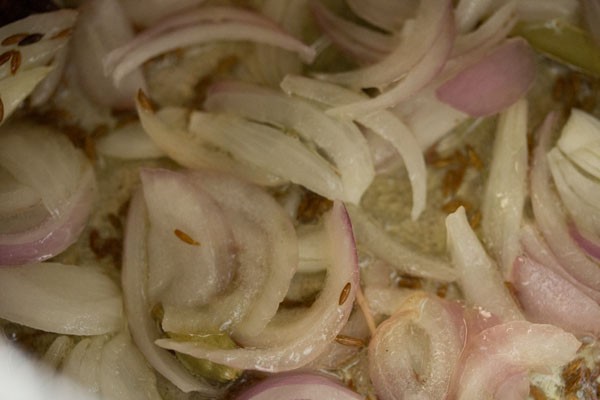 7. Stir and saute the onions on a medium low to medium heat till light golden or golden. Stir often so that the onions cook evenly.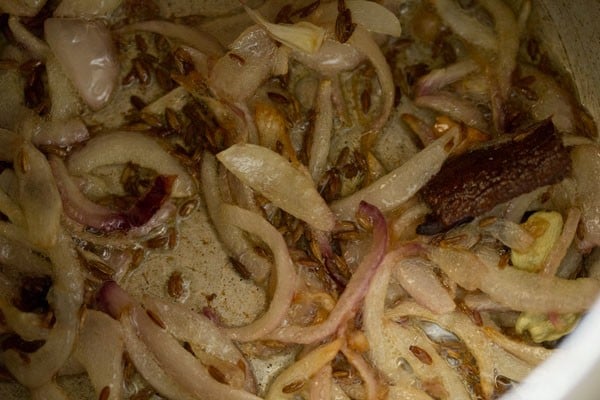 8. Add the prepared spinach puree.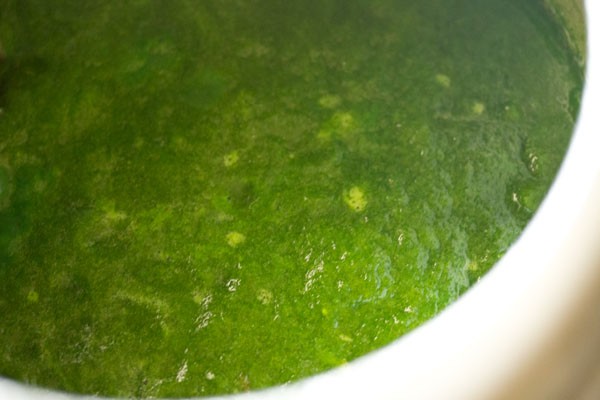 9. Stir and saute for 4 to 5 minutes.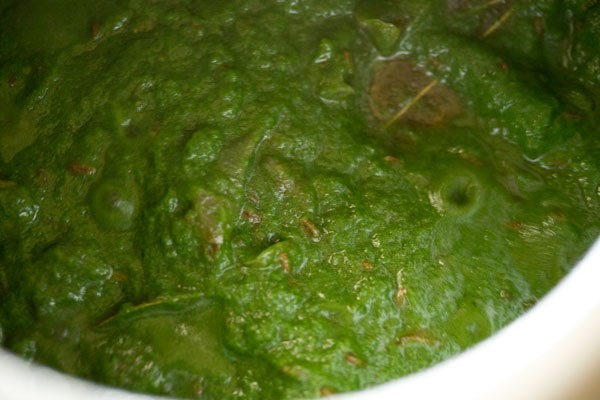 10. Add the soaked rice.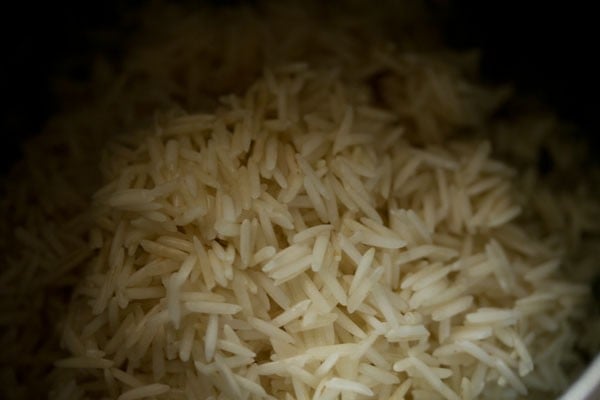 11. Stir and gently mix the rice very well.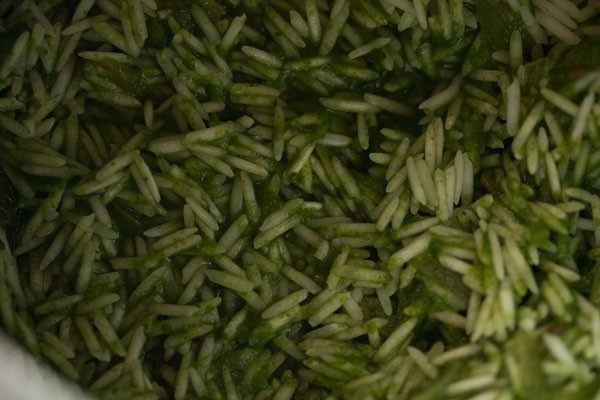 12. Add salt as required.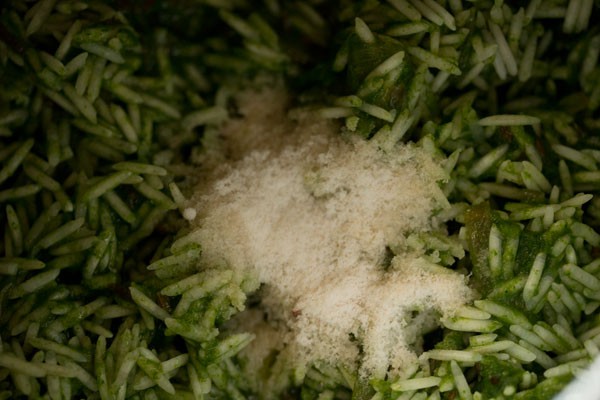 13. Add water: 1 cup of water gives an al dente rice. For softer textured rice, add 1.25 cups of water. I added 1.25 cups of water.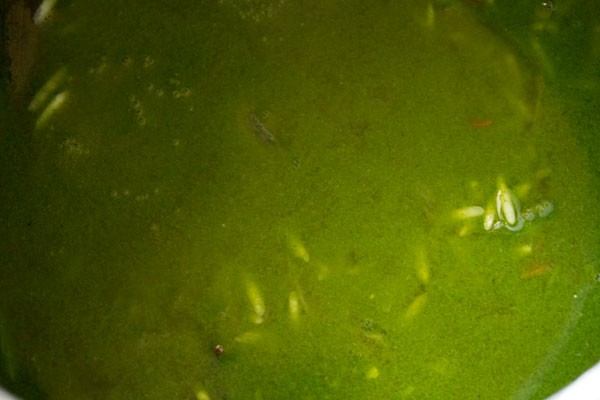 14. Mix very well. At this step you may add a few drops of lemon juice. Check the taste of broth and add more salt if needed. The broth should have a slightly salty taste.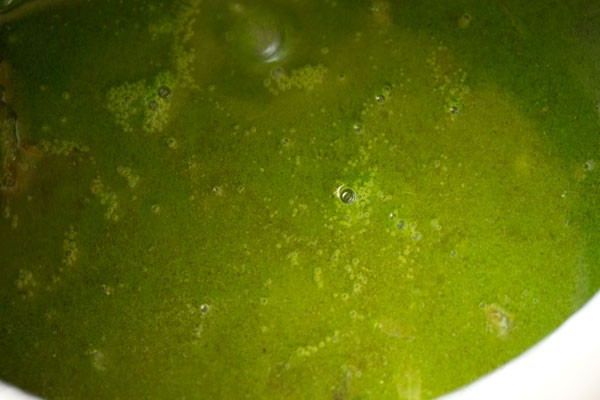 15. Cover and pressure cook for 8 to 9 minutes or 2 to 3 whistles on a medium to medium-high heat. Wait for the pressure to drop in the cooker on its own, then remove the lid and gently fluff the rice.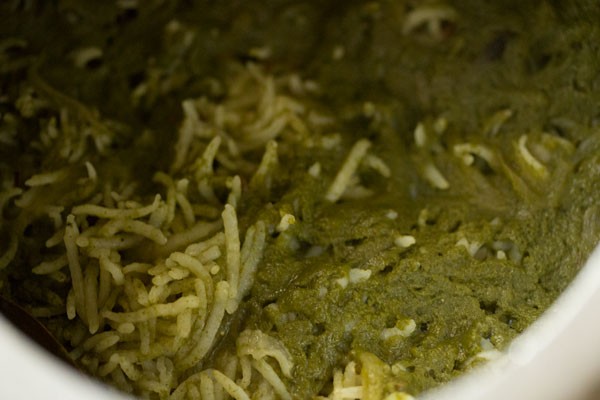 16. Serve palak rice hot or warm with a side salad or mango pickle or lemon pickle or raita of your choice. I prefer to serve with raita varieties like cucumber raita, onion tomato raita and boondi raita.
You may also garnish with chopped coriander or mint leaves. Pan-fried paneer or tofu cubes also pairs very well with the dish. So you can consider pan-frying these and placing them on the rice as a garnish.