Ingredients
For Birista Or Fried Onions
1 cup thinly sliced onions – 150 grams or 2 medium to large-sized onions
4 tablespoon oil or ghee (clarified butter)
For Cooking Rice
1 cup basmati rice – 180 grams, preferably aged basmati rice
4 cups water
1 teaspoon salt
1 inch cinnamon (dalchini)
1 tej patta (medium-sized) or 2 small tej patta
2 to 3 cloves
2 to 3 green cardamoms
¼ teaspoon shahjeera (caraway seeds)
For Paneer Marination
200 to 250 grams Paneer (cottage cheese)
½ cup Curd (yogurt)
1 teaspoon ginger paste or 1 inch ginger crushed to a paste in a mortar-pestle
1 teaspoon garlic paste or 4 to 5 garlic medium-sized cloves crushed to a paste
1 teaspoon chopped green chilies or serrano pepper or 1 to 2 green chillies
1 tablespoon chopped coriander leaves (cilantro)
½ tablespoon chopped mint leaves
¼ teaspoon turmeric powder (ground turmeric)
¼ teaspoon red chili powder or cayenne pepper
¼ teaspoon Garam Masala Powder
½ teaspoon Coriander Powder(ground coriander)
¼ teaspoon shahjeera (caraway seeds)
1 teaspoon lemon juice
salt as required
Layering Ingredients
¼ cup milk
16 to 18 saffron strands
1 to 2 tablespoons Ghee (clarified butter)
1 tablespoon chopped coriander leaves (cilantro)
½ tablespoon chopped mint leaves
1 tablespoon rose water or kewra water (pandanus water) – optional
Directions
Soaking Rice
1. Rinse basmati rice very well in running fresh water until the starch clears from the water. The water should be clear and not cloudy or opaque. Soak the rice grains in water for 30 minutes.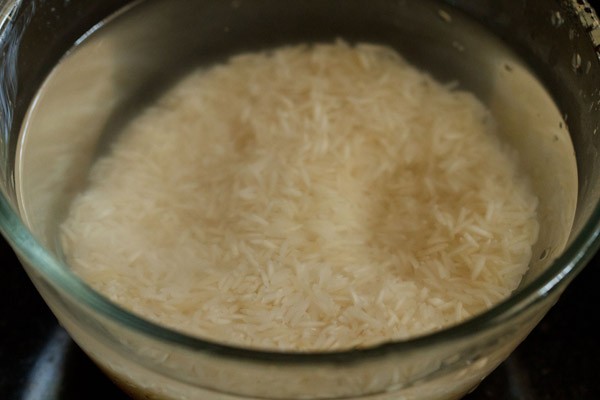 Frying Onions
2. When the rice is soaking, prep the ingredients for the paneer biryani. Thinly slice 2 medium-sized onions. You will need about ¾ to 1 cup of sliced onions.
Heat 4 tablespoons oil or ghee in a small frying pan and add the sliced onions.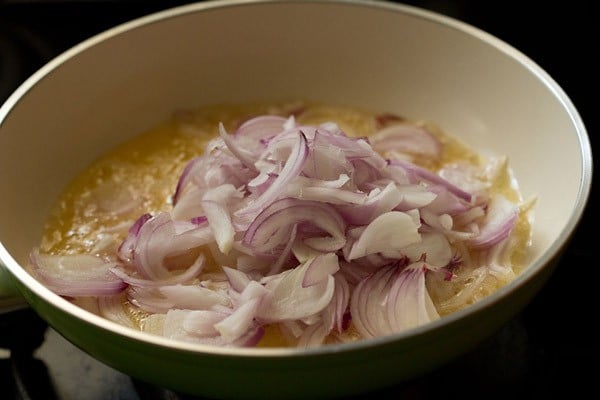 3. Stir and begin to fry the onions until they turn golden. Add one or two pinches of salt for quick browning of the onions. Stir often for uniform browning and fry on a low heat.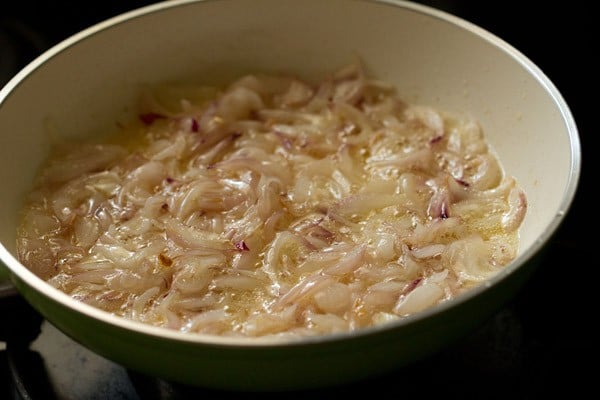 4. In the below photo, the onions have begun to get golden.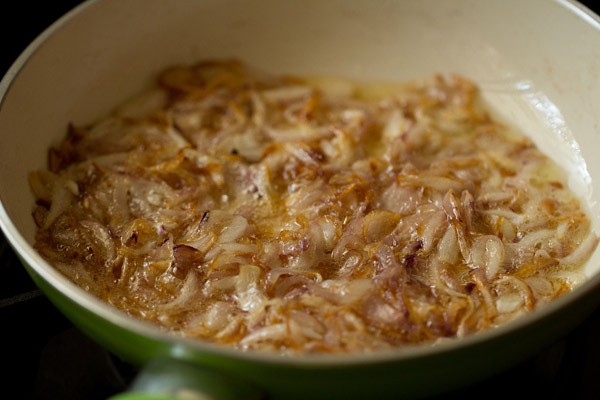 5. When the onions are golden and caramelized, remove them with a slotted spoon. Place the fried onions on kitchen paper towels and set aside. These crispy golden fried onions are also known as Birista.
Set the oil or ghee in which we fried the onions aside. We will be using this oil or ghee while layering the paneer biryani.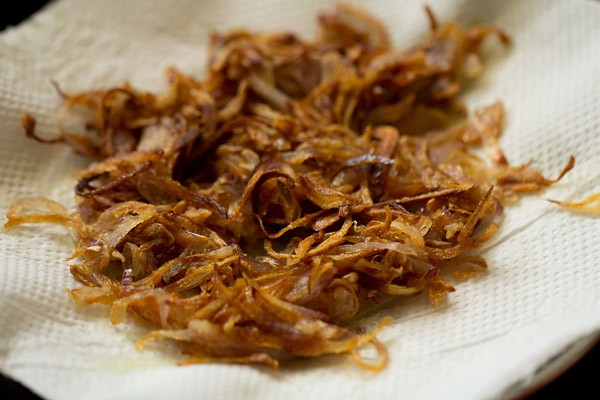 Infusing Saffron with Milk
6. Warm ¼ cup milk on stovetop or in the microwave. Add 16 to 18 saffron strands to the milk. Stir and set aside.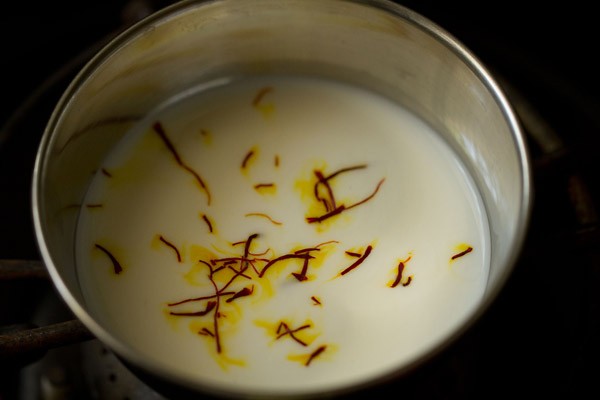 Making Paneer Marinade
7. Whisk ½ cup of whole milk curd (yogurt) in a mixing bowl until smooth. Do not use sour curd as that will make your paneer biryani taste sour.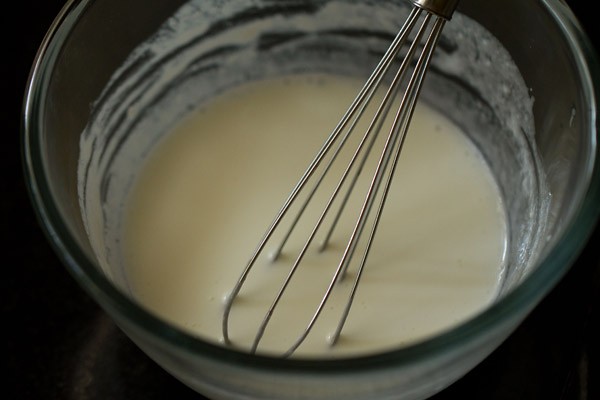 8. Add the following herbs and mix well.
1 teaspoon ginger paste
1 teaspoon garlic paste
1 teaspoon chopped green chilies
1 tablespoon chopped coriander leaves
½ tablespoon chopped mint leaves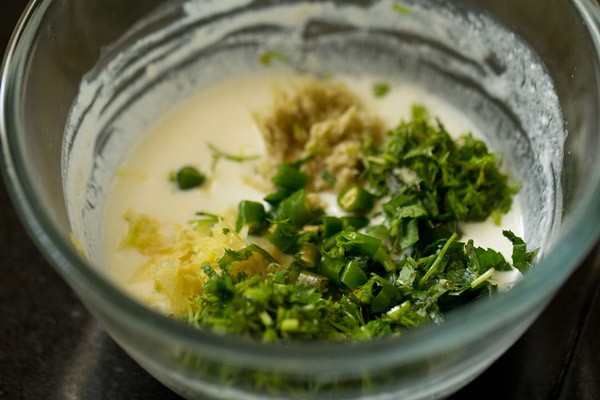 9. Add in the following listed spices and mix again:
¼ teaspoon of turmeric powder (ground turmeric)
¼ teaspoon caraway seeds (known as shahjeera in Hindi)
¼ teaspoon red chili powder or cayenne pepper
¼ teaspoon of garam masala powder (sub ½ teaspoon curry powder instead)
½ teaspoon coriander powder (ground coriander)
1 teaspoon lemon juice
salt as needed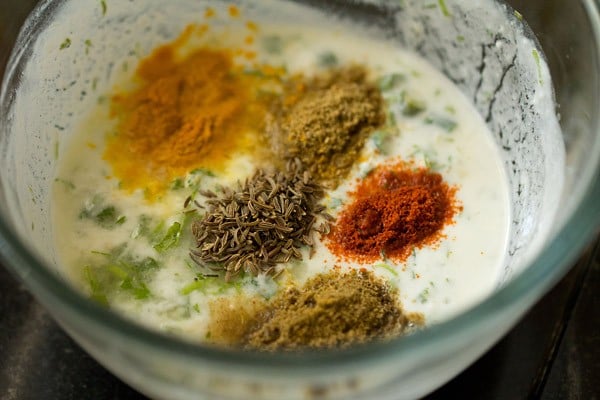 10. Add half of the fried onions and all of the paneer cubes (200 to 250 grams).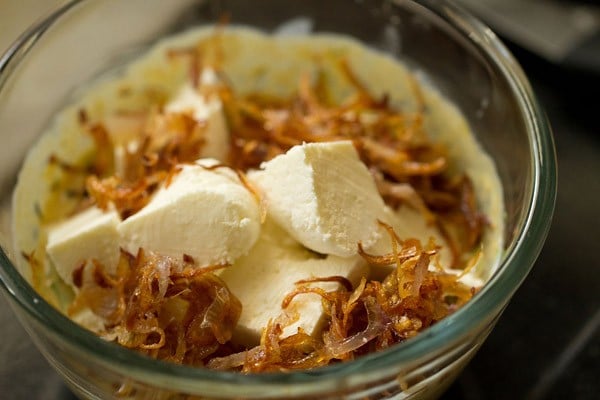 11. Mix gently. Cover and keep the marinated paneer aside for 30 minutes at room temperature. If you plan to marinate for a longer time, keep the paneer bowl covered in your fridge.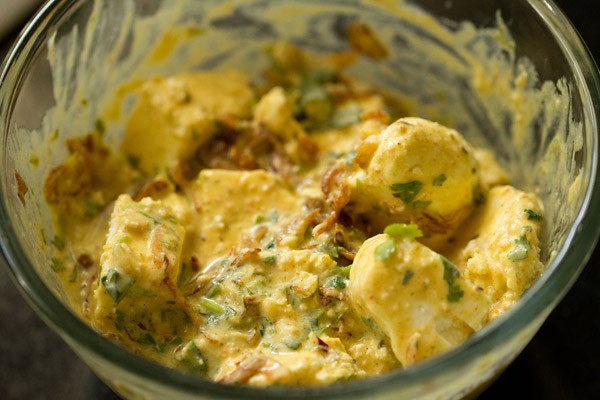 Cooking Basmati Rice
12. In the below photo you see the soaked and drained basmati rice after 30 minutes. Do drain all the water from the rice very well and set aside.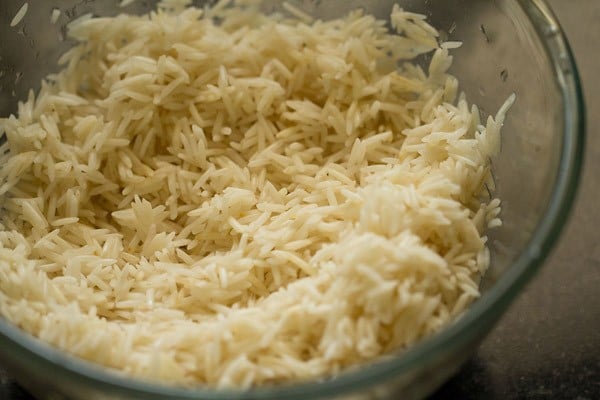 13. Bring 4 cups water to a rolling boil in a pot.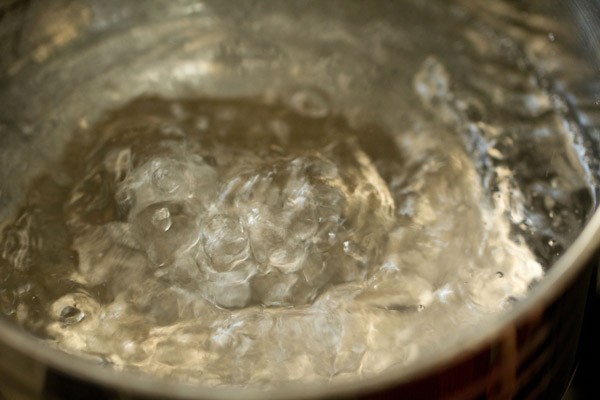 14. Add the whole spices listed below:
1 inch cinnamon
1 medium-sized or 2 small tej patta
2 to 3 cloves
2 to 3 green cardamoms
¼ teaspoon caraway seeds (shahjeera)
15. Add 1 teaspoon salt.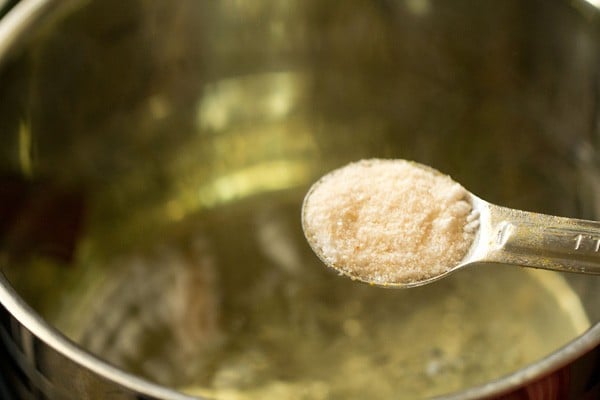 16. Now add the soaked rice.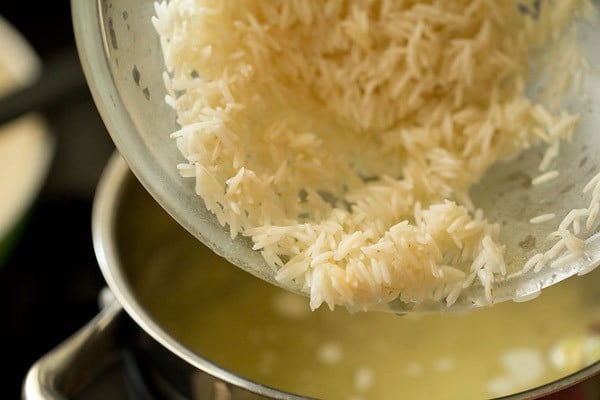 17. Do not stir and you will see the temperature drops a bit after adding rice. Do not cover the pan while cooking rice.
18. Keep the flame to high and cook the rice without lowering the heat.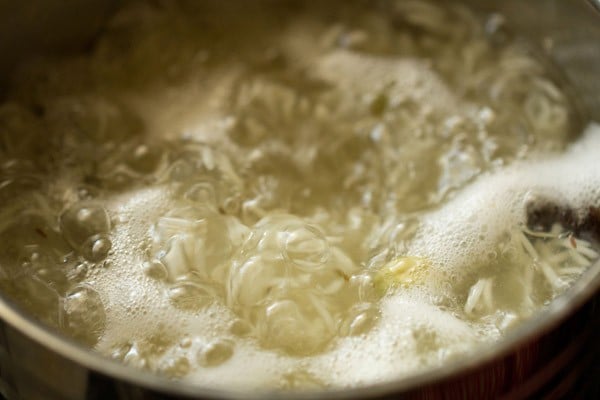 19. Boil the rice grains until they are 75% or ¾ cooked. They should have a bite when you eat them.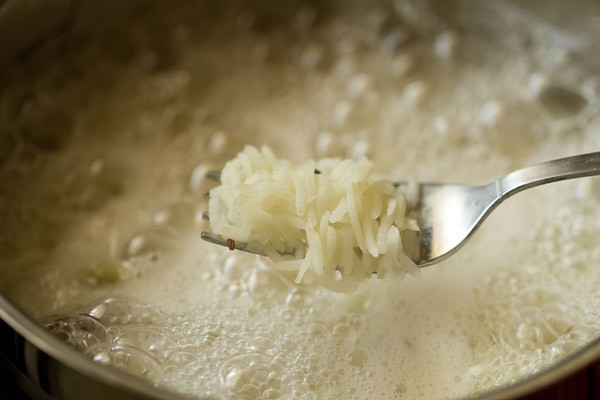 20. Drain the cooked rice in a colander. You can rinse the rice grains gently to remove starch if any and to stop the grains from cooking. Cover with a lid and set the cooked basmati rice aside.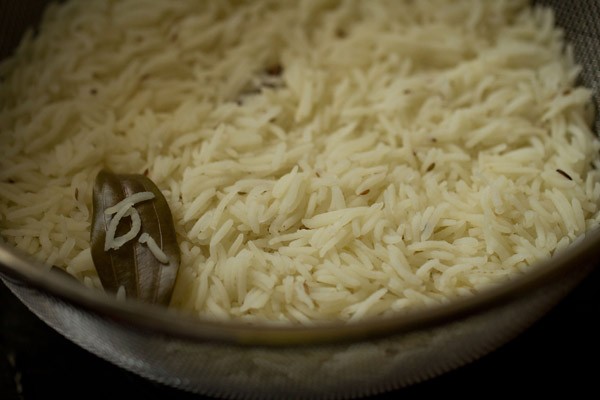 21. This is the marinated paneer after 30 minutes.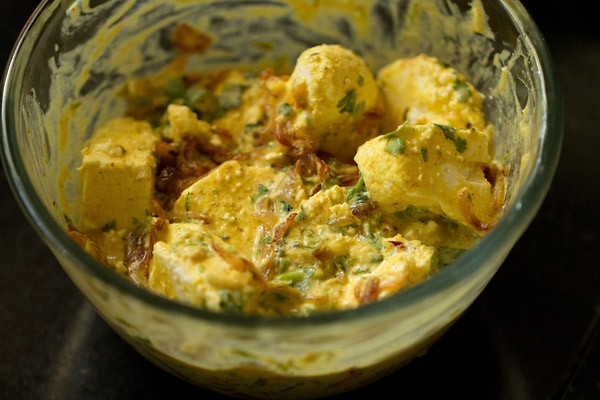 Assembling and Layering
22. Add the same oil in which we fried the onions to a thick bottomed pan or pot. If cooking the biryani in an oven, add the oil to an oven safe glass bowl or pan.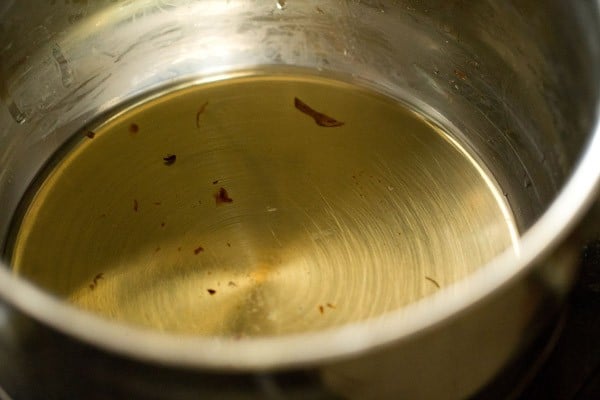 23. Add the marinated paneer and layer neatly.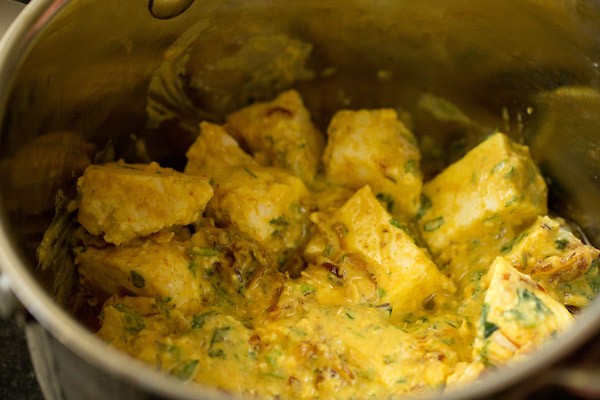 24. Make a rice layer now. Add all the rice. I have just made two layers. If you want you can make 4 layers each of the marinated paneer and cooked rice.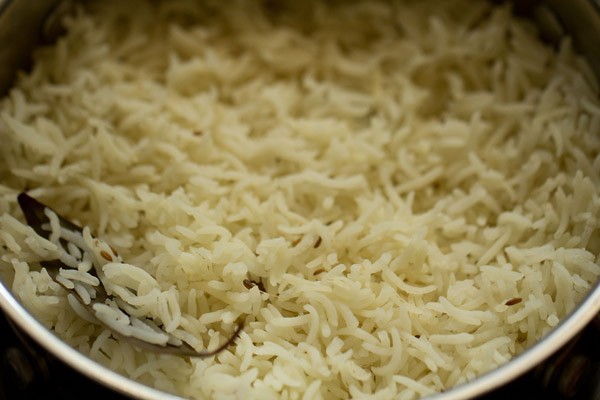 25. Add the remaining fried onions.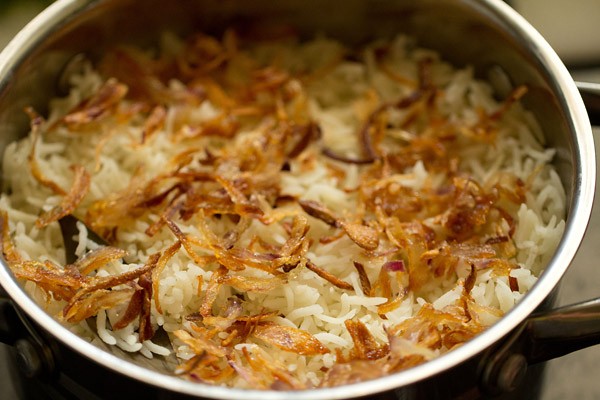 26. Now add 1 tablespoon of chopped coriander leaves (cilantro) and ½ tablespoon mint leaves.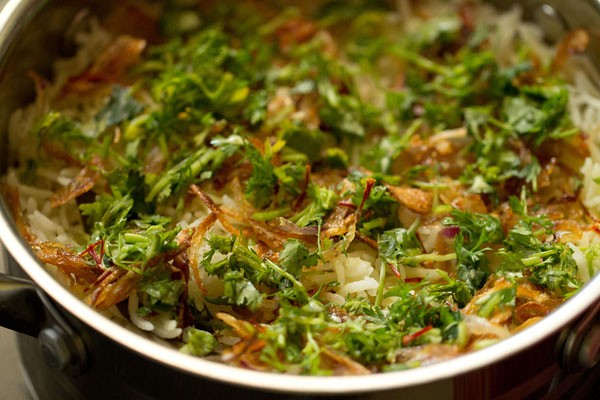 27. Sprinkle the saffron infused milk all over. Place the saffron strands as well on the rice.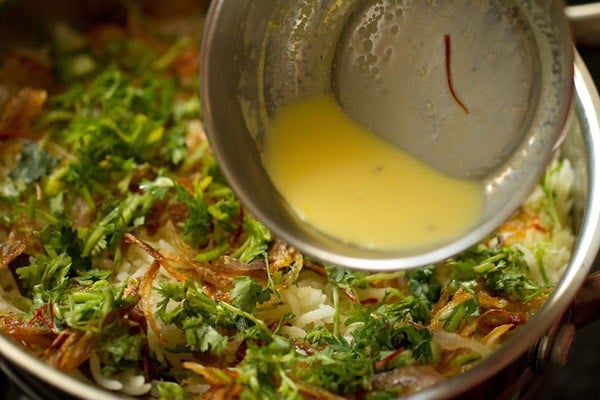 28. Dot with 1 to 2 tablespoons of ghee. You can add 1 tablespoon of rose water or kewra water at this step.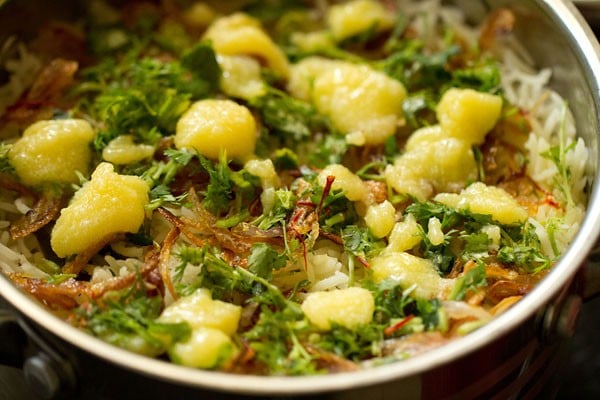 Dum Cooking Paneer Biryani
29. Cover with an aluminium foil or with a moist cotton kitchen napkin.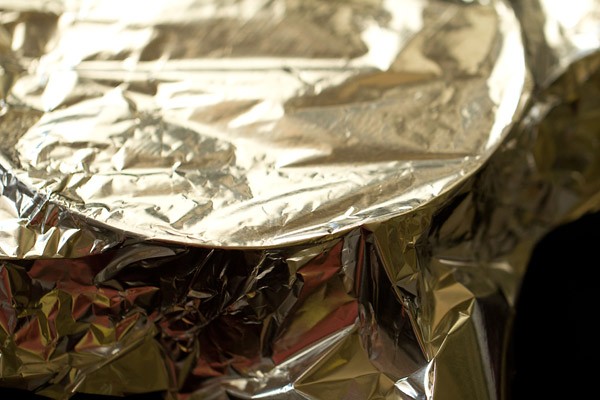 30. Place the lid tightly on the pan and place it on a tawa or skillet.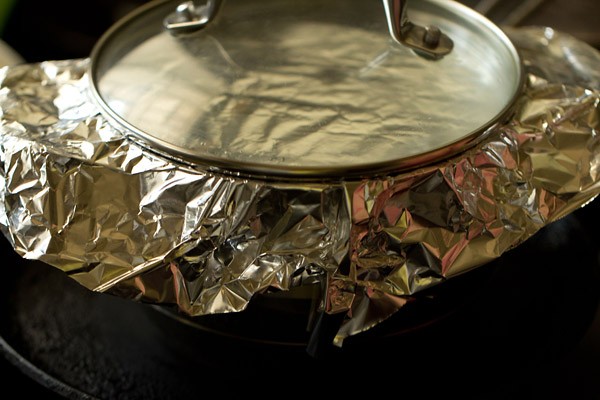 31. For the first 5 minutes dum cook the paneer biryani on a medium heat. Later reduce the heat and cook the paneer biryani on dum for 12 to 15 minutes.
You can cook the biryani in a preheated oven for 20 to 25 minutes at 180 degrees Celsius (350 degrees Fahrenheit).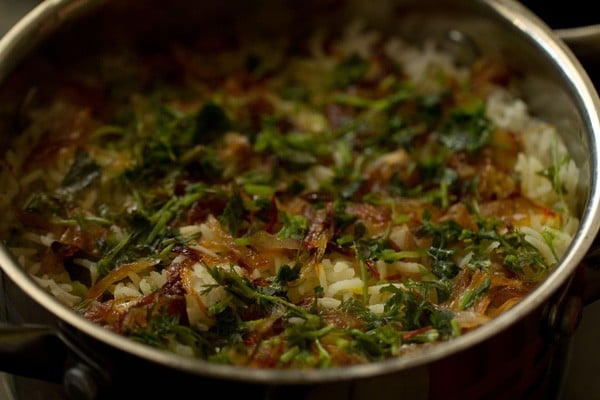 32. Here's the paneer biryani after being dum cooked for 20 minutes. Check the bottom with a spoon and there should be no liquids. If you find the bottom of pan watery or with any gravy or liquid, dum cook for 5 to 10 minutes more.