Nearly 75% of Americans own a smartphone and, in 2014, we crossed the tipping point where more people are accessing the internet from their phone than via a desktop PC or laptop.
Mobile marketing is here, and, in 2015, the amount spent on mobile ads first exceeded the amount spent on desktop ads.
Let's look at some offline ways to market your products using phone marketing.
There are 2 apps that are grossly underestimated, yet they are on every phone, smart or not:
Calling and Texting
Cold calling is the act of calling a person with no prior contact and trying to sell them something.
While at roughly 3 sales per day (marketers call 52 people a day, on average, with about 17 calls until they find a buyer), it doesn't have the scalability of social media or email, it's still a valid approach to marketing.
The tactic works, but doesn't scale very well when selling to end customers (B2C) and making contact before trying to sell helps to close the deal (especially in B2B, which is all about connections).
What works better is marketing via texting, an "app" that is also available on each and every single phone out there.
Online or offline, a text message is almost a guaranteed read.
While you should definitely get permission first, for example, in the form of having your customers text a certain word to a phone number, there are several providers that offer text marketing at scale.
There are several ways to leverage text message marketing.
Special deals, coupons, and discounts are a great way for restaurants to get additional customers and turn walk-ins into regulars.
You can see more examples of successful restaurant text messaging campaigns here.
Using text reminders as customer service can also enhance your mobile marketing as many pharmacies do. They alert customers when their prescription is ready for pickup.
Another option is to create a loyalty program, where you text participating customers special deals and giveaways.
QR Codes
Another option is QR codes.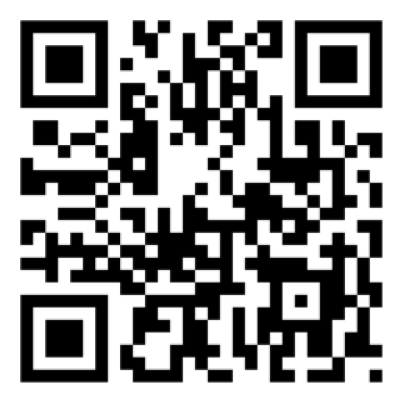 You used to have to download a specific app to use QR codes, but now all you need to do is use the camera on your smartphone and the code will scan, bringing up a webpage.
How to Set Up an Offline Digital Marketing Strategy
Set up an enhanced offline marketing strategyCreate ads optimized for platforms like digital billboards, give product demos, and offer digital product samples.
Create a radio marketing strategyApproach local radio stations about ad sponsorships or create engaging traditional ads by using silly voices, local celebrities, or mentioning trendy topics.
Engage in tv marketingThe most effective way to get a decent ROI on tv ads is to buy ad time during popular events that people watch live, create ads that go viral (by being controversial, emotional, or funny), or creating ads that you can reuse across multiple ad channels.
Do phone marketingSmartphones create unique phone advertising opportunities. You can use modern software to cold call and leave ringless voicemails for targets, send texts offering deals and promotions to subscribing customers, or make use of QR codes.