Using stock scanners I can choose the specific type of stocks I want to see. I can make complex scanners to look for specific chart patterns or I can use simple scanners to look for broad matches such as stocks that just reported earnings in the last 24hrs.
Day trading is a difficult career that we can make a little easier by using the best tools. That's why I and my team built the Warrior Trading Stock Scanners with the same best practices and strategies which undergird our courses. Best of all, the scanners are included with Warrior Pro so our members don't need to spend time and money finding the right scanning software.
One of my favorite features is that our Stock Scanner includes notes on former runner stocks — allowing new traders to consider historical patterns. I can look back and see all the alerts from a day or week and review the results. Our High of Day or HOD Scanner has a strategy built within call "former runner" to give traders more context and information. This saves us a tremendous amount of time when watching scanners in real-time.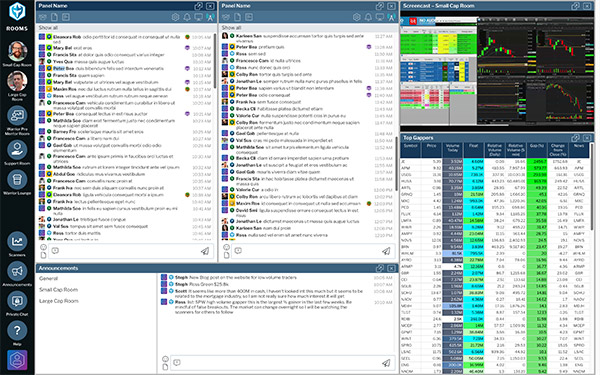 Starter students and Live Trading Room subscribers are able to view some of the scanners on my screen share.
Pro students are able to use the exact same layout I use everyday to find trades. Although I have about 15 scanners I'm actively using everyday, they are clustered in two groups. I have scanners looking for reversal opportunities and I have scanners looking for momentum trades.
Those are the two strategies I trade and those are the setup ideas I need to find in real-time. All of the stock scanners I use have been highly customized to provide me with a watch list of the type of stocks I have the highest percentage of success trading.