A wave transmits information or energy from one point to another in the form of signals, but no material object makes this journey. The frequency of a wave is obtained by including a factor of time in the mix. We are completely dependent on waves for all of our wireless communications.
For example, you make a call to your friend in another city with your mobile phone, the entire communication is happening via audio but the entire process of transmission of a signal from the talker to the receiver occurs as a waveform. The phone converts your voice into an electrical signal which then propagates either through copper wires or through antennae in wireless communication.
Wave is a flow or transfer of energy in the form of oscillation through a medium – space or mass. Sea waves or tides, a sound which we hear, a photon of light travelling and even the movement of small plants blown by the wind are all examples of different types of waves. A simple wave illustration is as follows.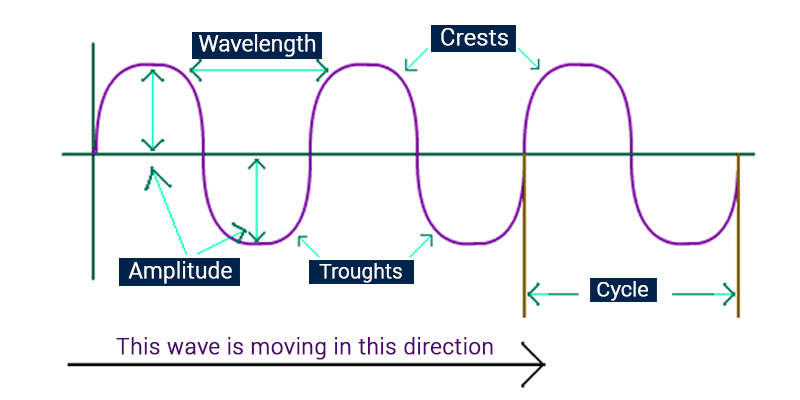 Direction of wave and its classification