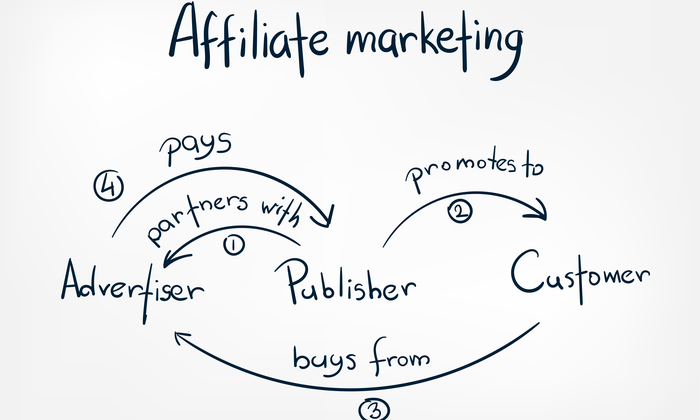 It seems ideal, doesn't it? You set up a website, add a few affiliate links, and start earning the passive income you've always dreamed of.
Many bloggers are earning top dollar this way. For example, Ryan Robinson over at ryrob.com makes mid-five figures every month.
Blogging isn't the only way of making money from affiliate marketing, though. Microsites, email lists, and video marketing are just a few methods people use to generate an online income.
Although not everyone is making six figures from affiliate marketing, you can use tips and strategies to improve your site and increase your income.
Affiliate marketing is the process of earning money (commissions) every time you promote a company's products or services and drive a sale. You only get paid every time you drive a sale, just like a commission-only sales representative.
Now before I dive into affiliate marketing, let me tell you why you should care.
Ever since the 4-Hour Workweek was released, everyone seems to have the same goal.
To wake up in the morning, open their laptop, and look at something like this:

That's the dream, right?
Make money while you sleep.
Ready to find out more? Let's start with the basics—what it is and who uses it. Read next page.