While the above mentioned points may make you believe that one strategy is better than another, there is one good reason you want to invest your time, money, and efforts into both search engine marketing and social media marketing. You simply don't want to put all of your eggs in one basket.
If you have Google Analytics installed on your website, go take a look at it now. Go to your Traffic Sources > Sources > All Traffic. Then look at your top five traffic sources and ask yourself what would you do if you lost one of them.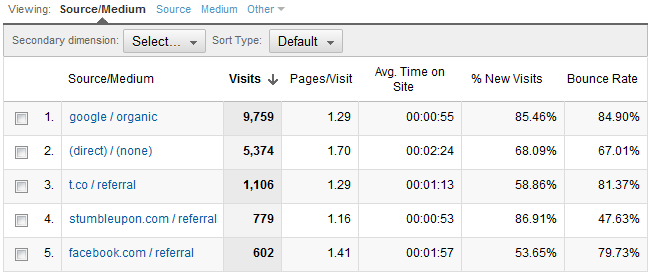 Take a moment to click on each traffic source to see the percentage of visitors that source drives to your website.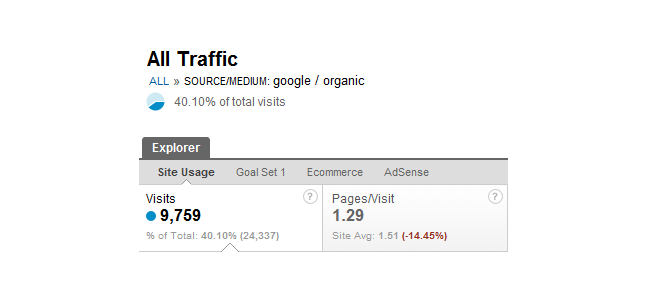 In my case, Google (40.1%), t.co (Twitter – 4.54%), StumbleUpon (3.2%), and Facebook (2.47%) are my top sources for the last 30 days. So I want to ask myself what I would do if I lost my Google traffic? That would be a loss of almost 10,000+ visitors in a month. Or if I lost my Twitter traffic, that would be a loss of 1,000+ visitors.
What you might find more interesting is using the Compare to past option under your date dropdown.

Now you can see, for the last 30 days vs. the 30 days in the previous month how your traffic is changing. In this comparison, I noticed that my search engine traffic dropped.
But my Twitter traffic increased.

While your numbers may vary, the one thing that is safe to say is that if you are investing your time in both search and social is that you'll have a good balance of traffic. This means if one source began to fail, you could always boost your efforts in another area and know that you will not lose all of your visitors entirely.
Is it possible to lose one source of traffic completely? Of course! Imagine if 80% of your traffic was from Google, and your website was hit with the first Panda update that left top domains with a loss of 34% to 86% of their keyword positions in search. Without incoming traffic from other sources, you would be in some serious trouble!
Regardless of whether you fear the loss of your search engine traffic due to a penalty or loss of rankings to a competitor, or the loss of your social media traffic because of a misunderstanding that resulted in the removal of your Facebook page, fear should not be your only motivating factor in diversifying your marketing efforts between search and social. Did you know that search engine marketing can help you with your social media marketing, and vice versa?